Part Invoicing
This guide walks you through how to partially invoice for an order.
1) Select an Order, and choose "Invoice Part"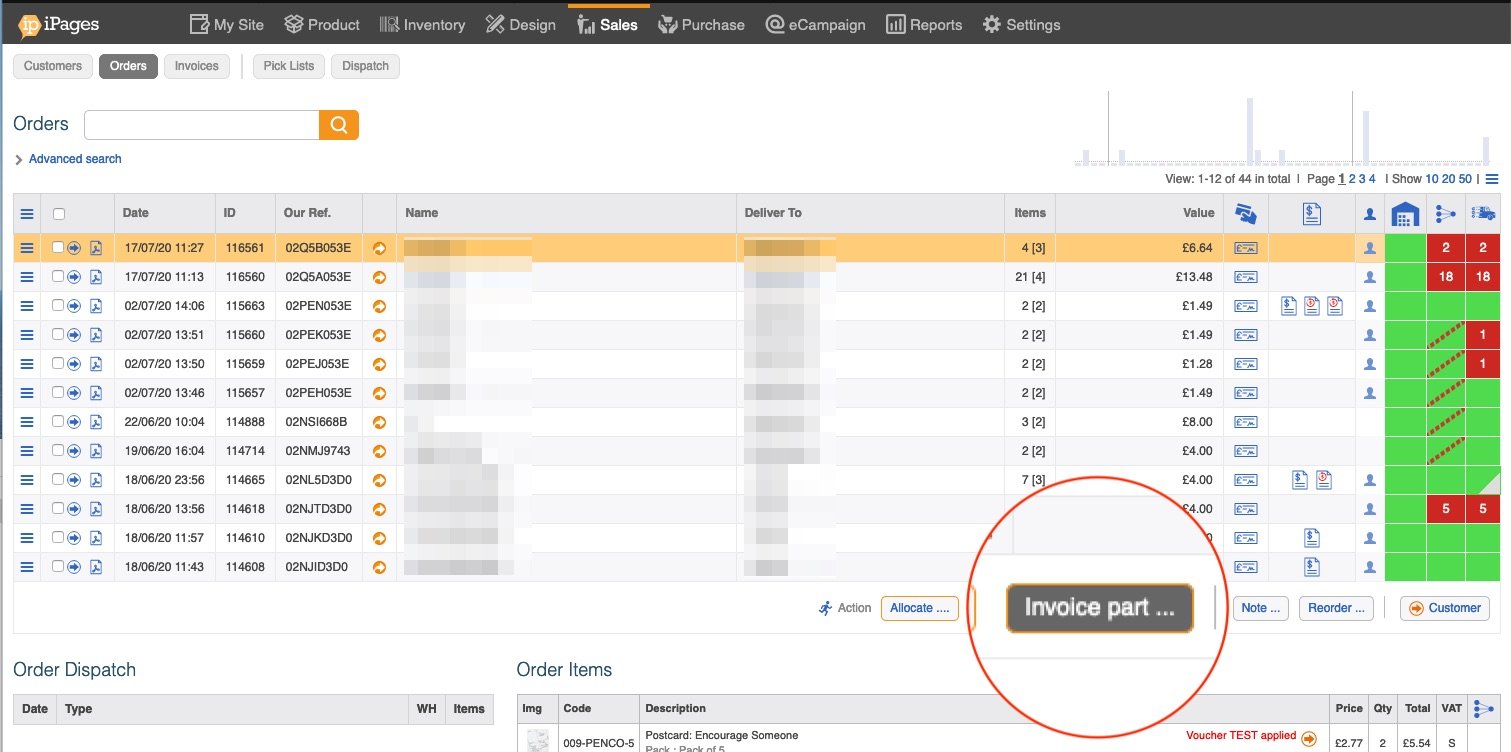 2) Alternatively, Allocate and Create Pick list, and Deliver the order. Then "Invoice Part" to see the items delivered but not yet invoiced.
This autofill column will find all the delivered items and allow you to invoice on delivery.