How To Take Telephone Orders
On this page:
How to Take Phone Orders
How to Add a New Customer If Not An Existing Customer
How to Make a Customer an Enabled User
How to Order for a Customer
How to Take a Payment
Introduction to Telephone Orders
When you wish to take an order over the phone login to your admin area and go Sales > Customers.
Ask the customer if they've ordered with you before and ask their name.
Type their surname into Customer's Search Bar and click Search. If their name does not appear in the returned list you need to add a new customer.
If the customer already exists go to How to Enable a Customer so that You Can Order For Them below and order for them. If they are already enabled as a customer then the Order button will already appear.

How to add a New Customer
Click on the orange New Customer button and a pop-up dialogue will appear.

Fill out these details and then click OK. Their customer screen will now appear. You now need to enable them as a user so that you can place an order for them.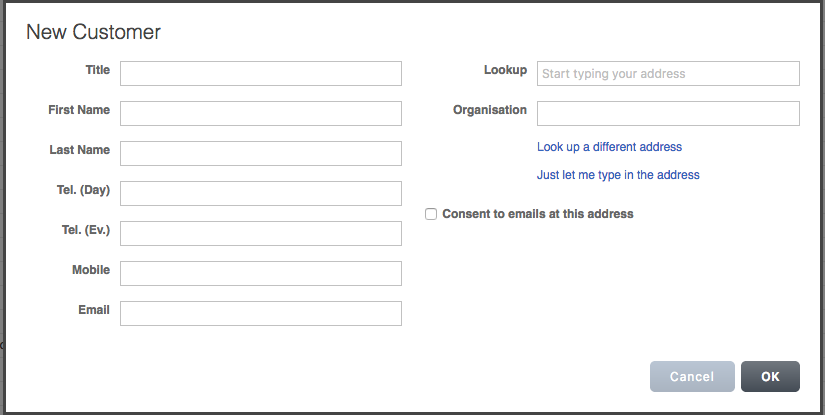 How to Enable a Customer so that You Can Order For Them.
Go to the User Detail near the bottom of the screen. Click edit.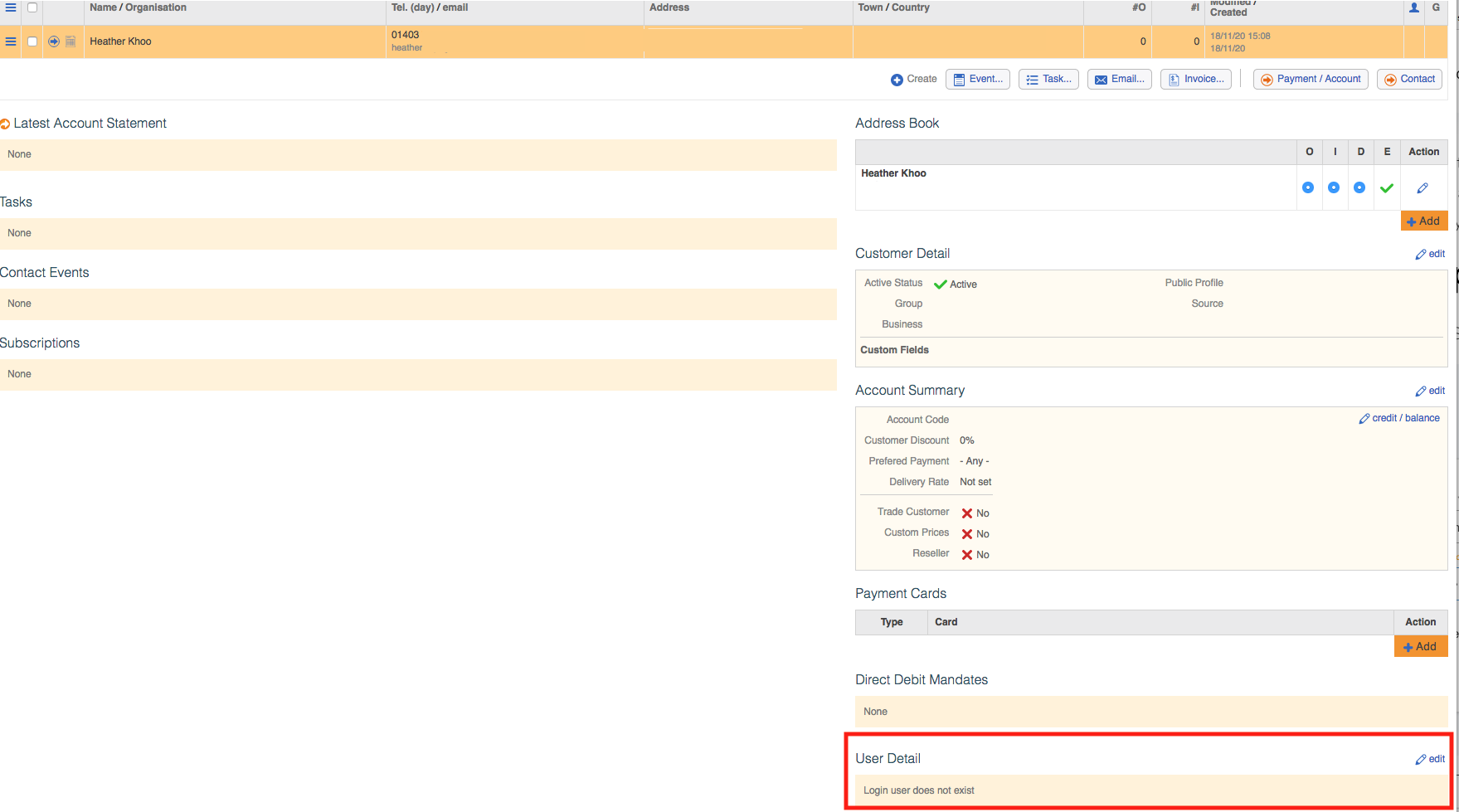 A dialogue box will appear and you need to complete the box ensuring that the customer is enabled, and that you give the customer a password.

How to Place the Order
Now that you have enabled the Customer then you can Order for them. Use the button Order that has appeared in the list of actions under the Customer box.

The Order Screen
A screen will appear with all your products on it. Use the Item Code search to find the item for the customer.

Click Add to Basket to add the product into the basket.

How to Checkout
Click on Basket > Checkout once you have added everything to the Customer's basket.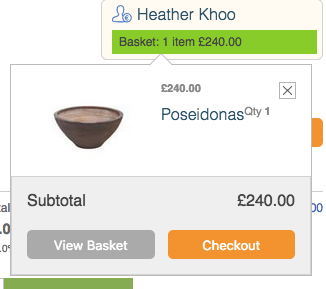 You will be taken to the Checkout Screen.
Checkout Customer
Fill in the remaining details e.g. method of Delivery and then choose the payment method. If you click credit or debit card then you will need to complete the Card Payment details and click Add Card, and then Use this card (you will need to put in the CV2 again).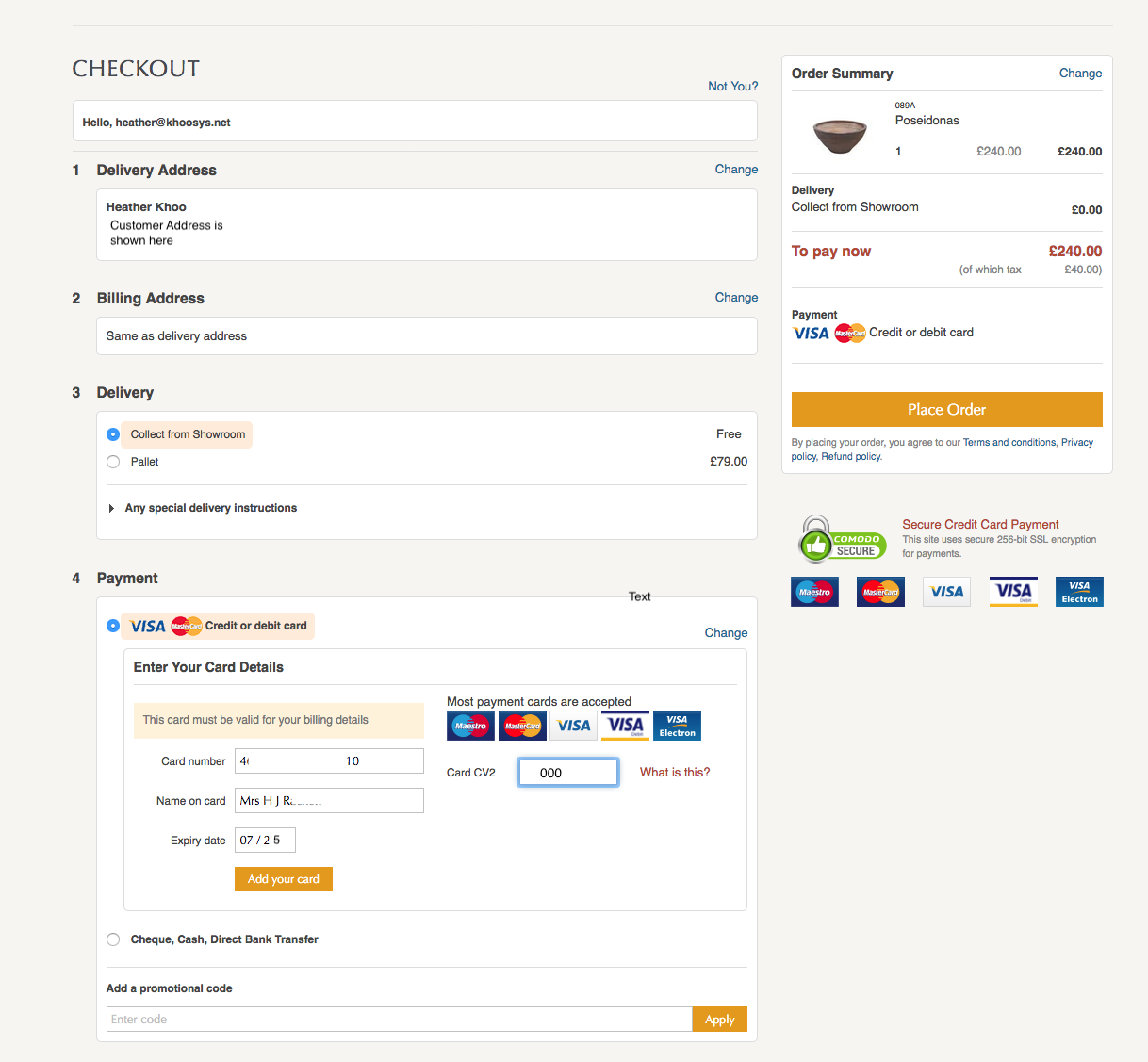 If you're client is paying by BACS then click the Cheque, Cash, or Direct Bank Transfer button.

Then under Review and Place Order click Place Order.

Please note
You must have PCI compliance to take payments over the phone.
Some clients prefer to go to the front of the website after clicking the button Order and check out their customer that way.