Processing an Order
Please note - Invoicing can happen at any stage of the order allocation and pick/pack/ship process.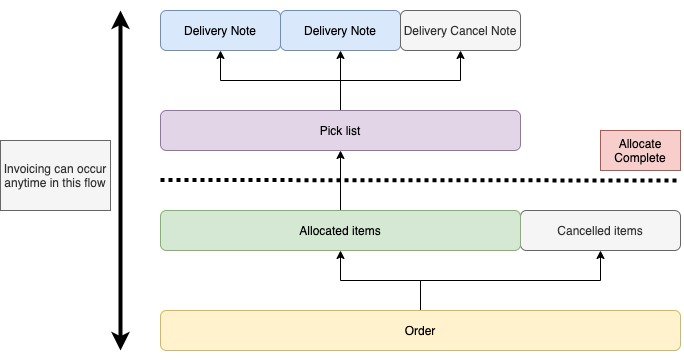 Note: Invoicing can happen at any point using the Invoice actions. We recommend taking payment as swiftly as possible and crediting if you fail to ship picked items.
1. Sales > Orders

2. Allocate Items
3. Cancel Any items if necessary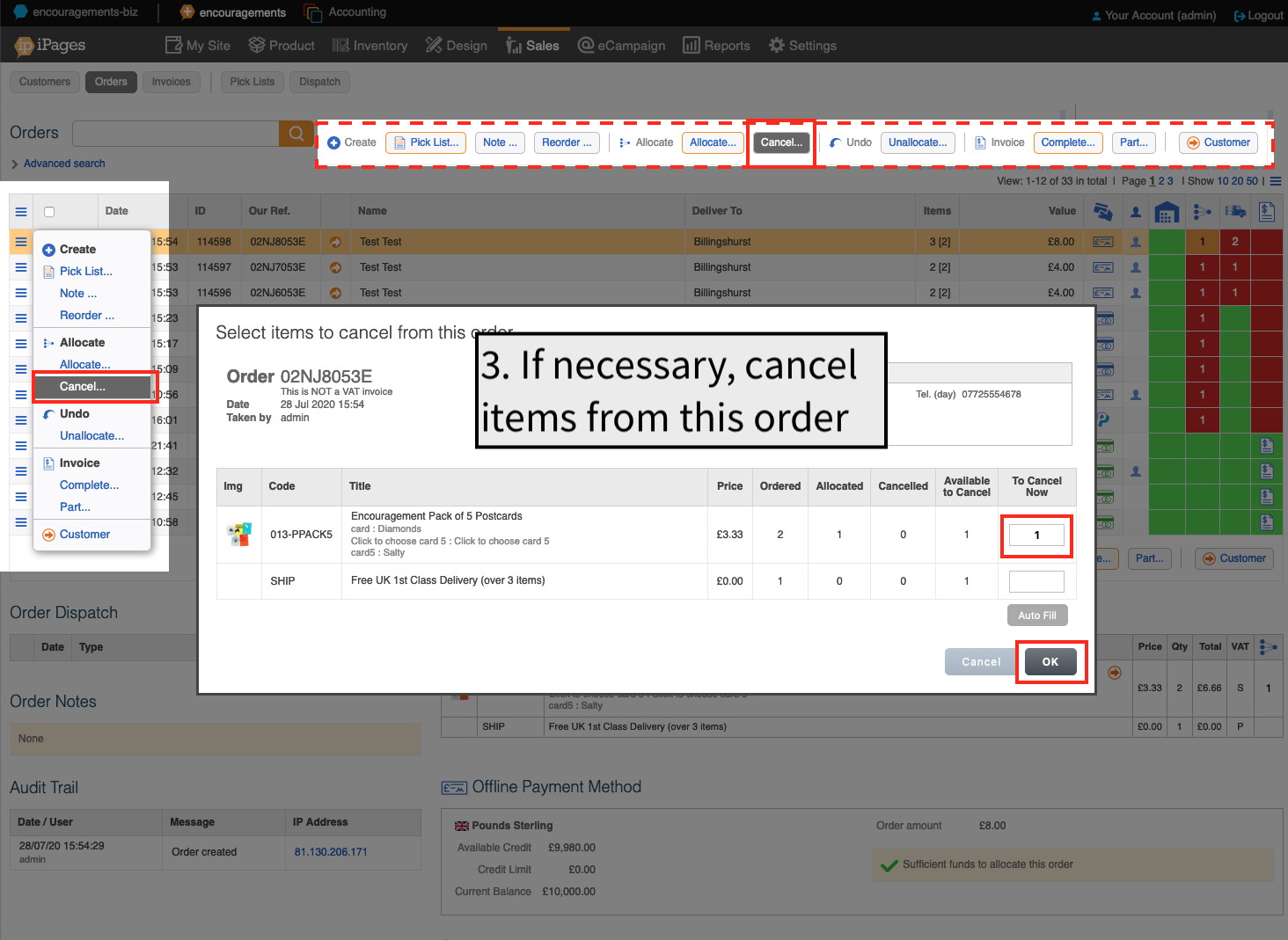 4. Allocate Complete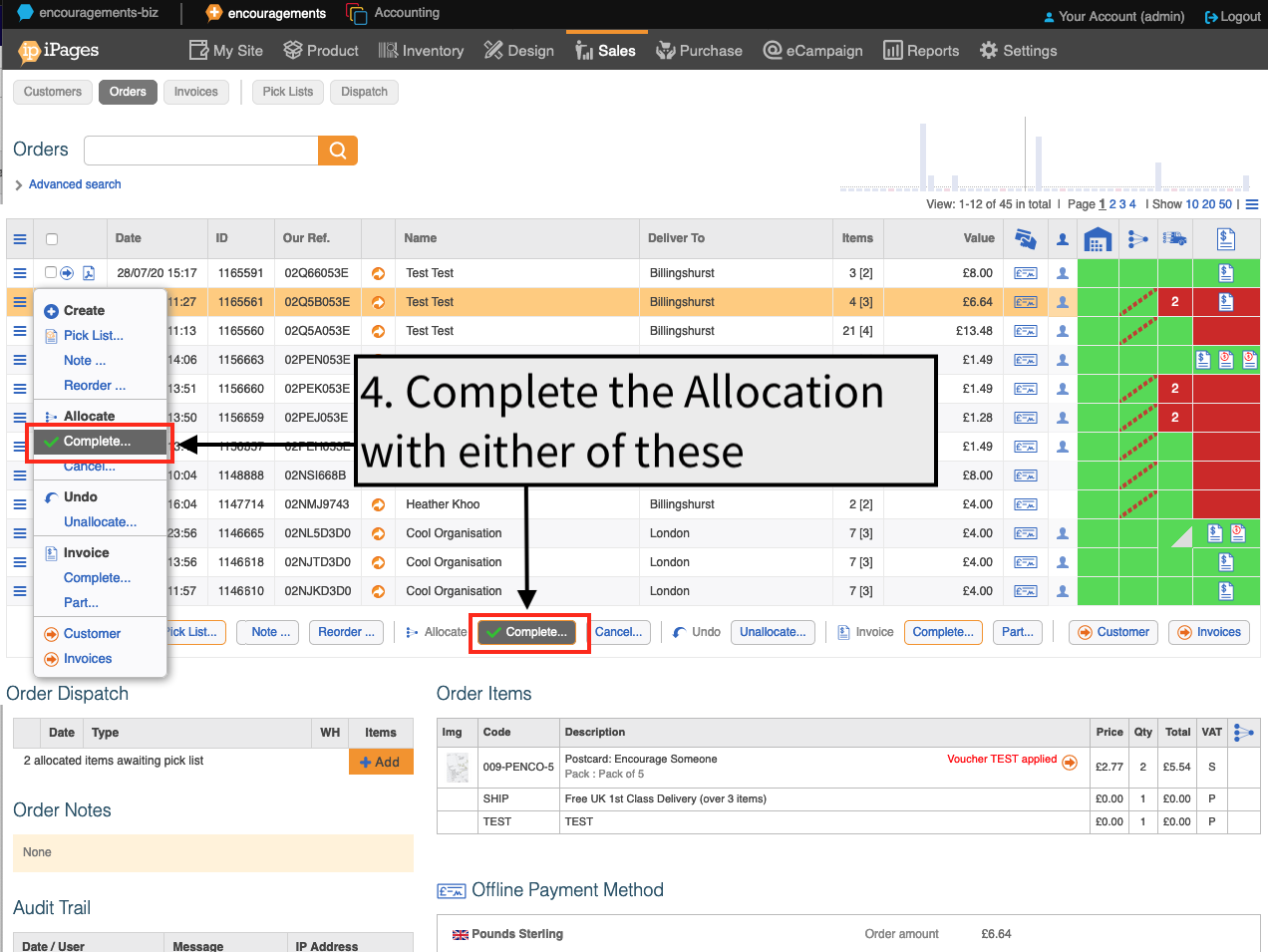 5. Create a delivery note from the "Order Dispatch" Section
For a more complete overview see the pick list screen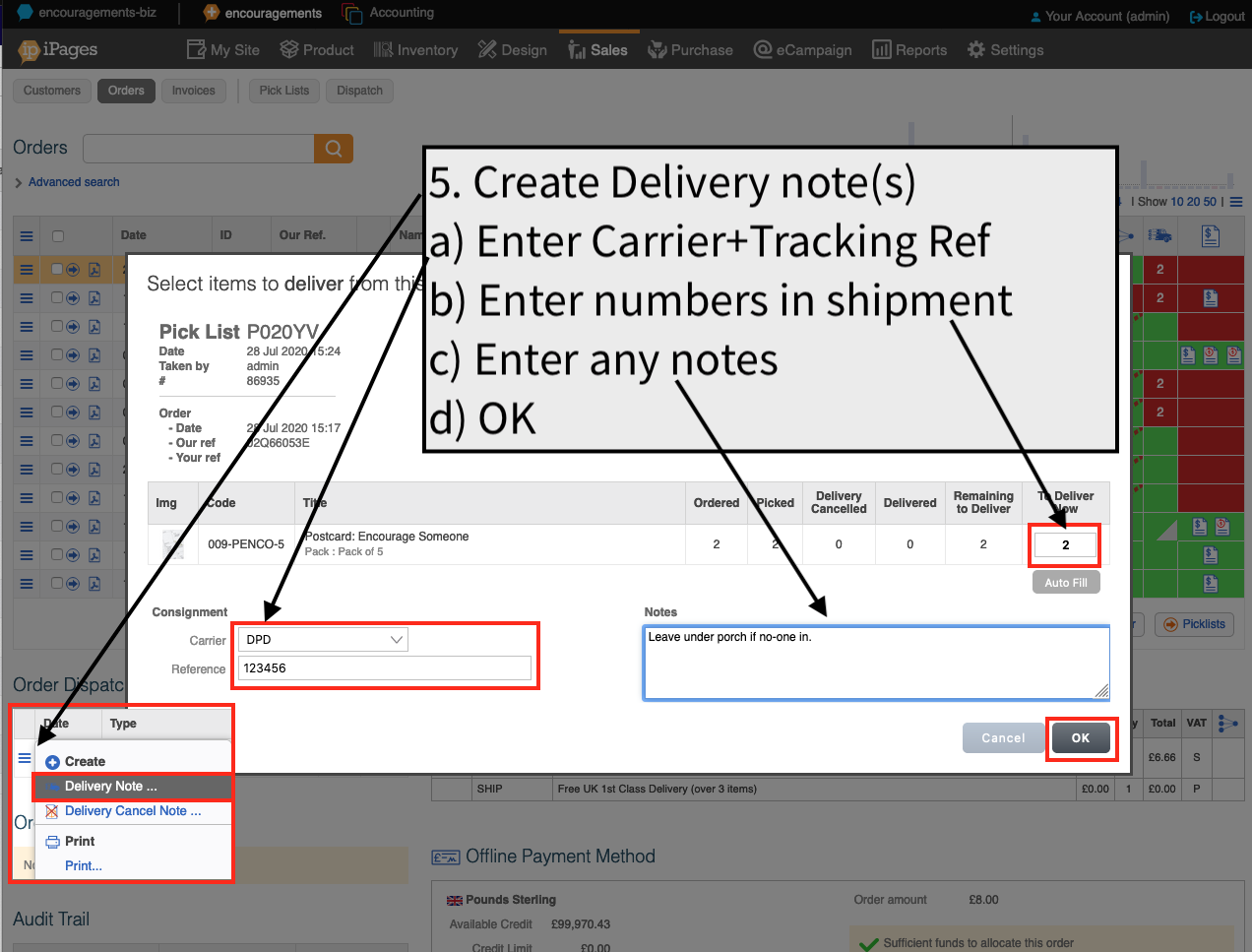 6. If not yet done, Invoice Complete will invoice for the shipped items.

Top tips:
1) The Order screen is mainly for stock allocation status
2) The Picklist screen shows dispatch status in detail
3) It is best practice to Allocate complete all orders as quickly as possible
4) If you don't use the dispatch process, use the workflow "On pick list creation -> Create Delivery Note".
5) Use Pick List - Advanced search - "Items to Deliver Greater than 0" to search for any outstanding deliveries.
6) Use Auto Allocation and Auto Invoicing workflows to save you time.