Amending Stock at the SKU Level
To add your products into your inventory (for stock control), you'll need to add your products from your channel, into the MC Inventory.
To do this, read this guide here.
When your products are in your inventory, you may wish to amend stock levels on the SKU level. This is done within your MC Inventory.
1) Click on MC Inventory > Inventory List

2) Find the SKU you'd like to amend and click the three lines on the left hand side. Click Adjust Stock.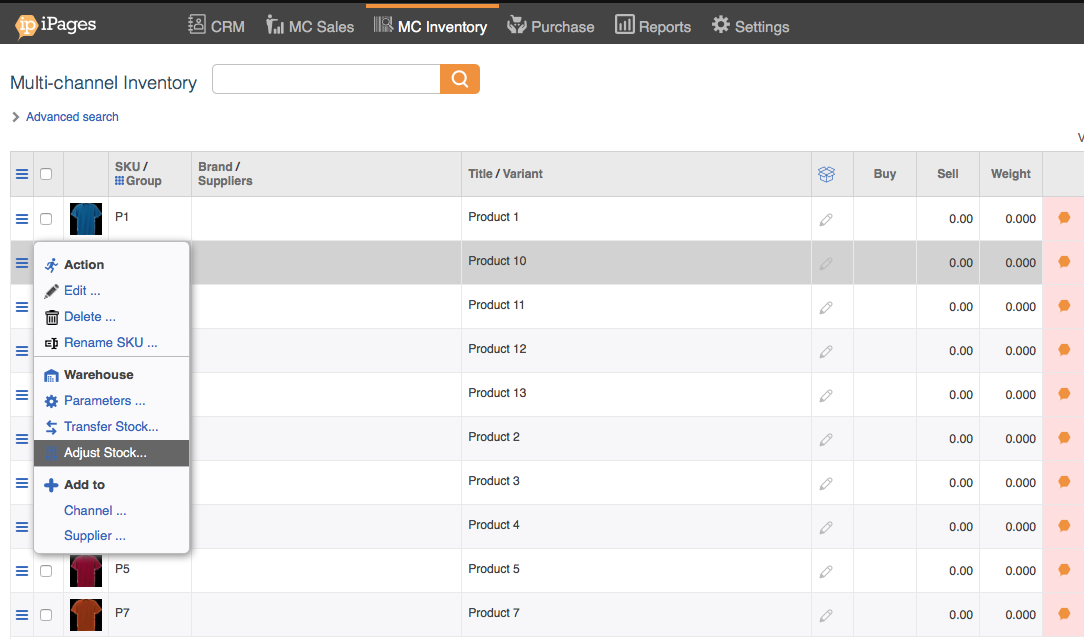 3) Enter the stock adjustment level. Remember this is the increment you'd like to add, not the new level and will add or subtract from the current stock level.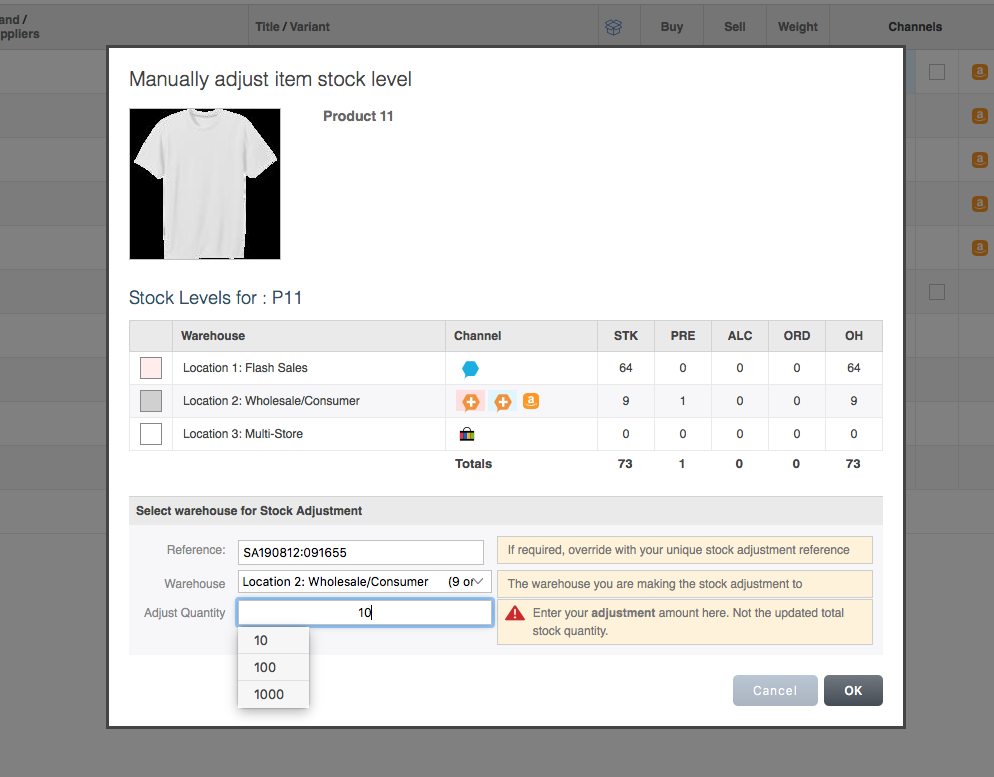 Click OK and your stock is adjusted.