Warehouse Transfer
You may want to transfer stock from one warehouse to another. This can be done by following these steps.
1. Go to Multi-channel > Stock Actions and chose Warehouse Transfer in the navigation on the left (Or select using the second level drop down)

2. Select the warehouse you want to transfer stock from in the top drop down and the warehouse you want the stock to be transferred to in the second drop-down. You can also add a reference, or keep the auto-generated default one.

3. Type in the SKU for an inventory item that you want to transfer.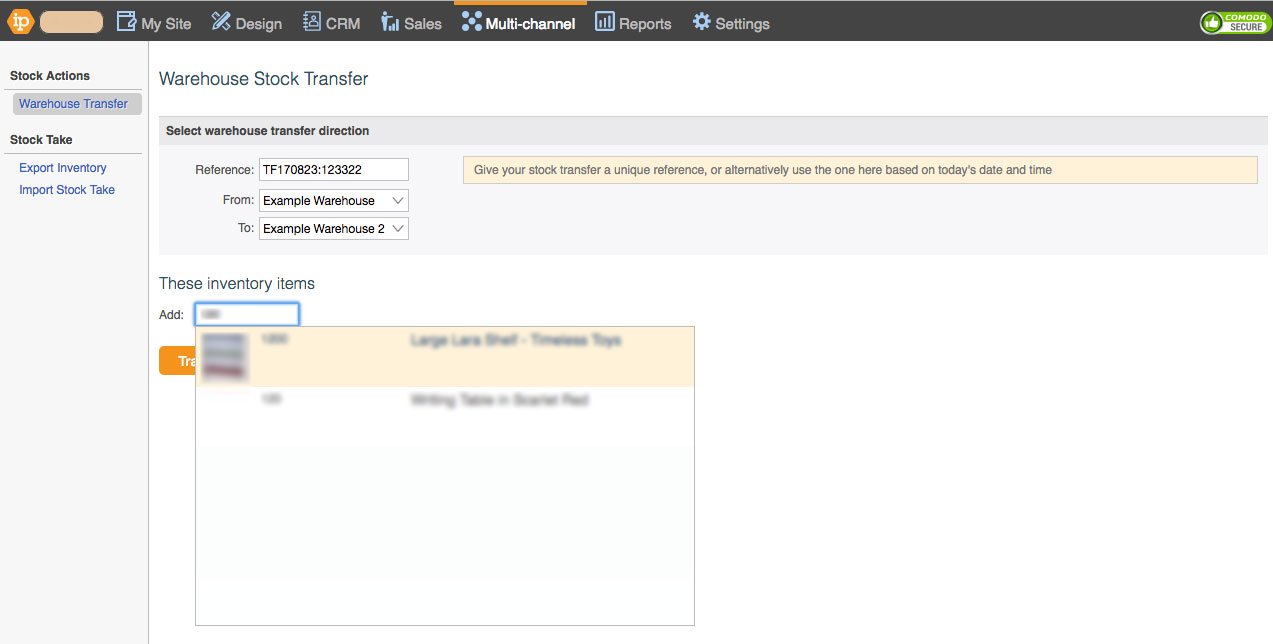 4. Click on the Inventory Item to add it to transfer list
5. Set the Quantity of the Item that you want to transfer

6. Repeat with other Inventory Items that you want to transfer
7. Click the orange 'Transfer' button