Simplified Order View
For our customers who sell B2C and show prices inc. VAT, this feature is a must-have for you!
Ordinarily, your KhooSeller Order email and Order screen will give you a PDF of your customer's order, with full VAT information. However, for consumers (if you have displayed your prices including VAT), this information is not relevant.
We have therefore introduced, the 'Simplified Order View' and this shows for each line item the total price inc. VAT, without any other VAT breakdown.
This is what your orders look by default without the Simplified Order View.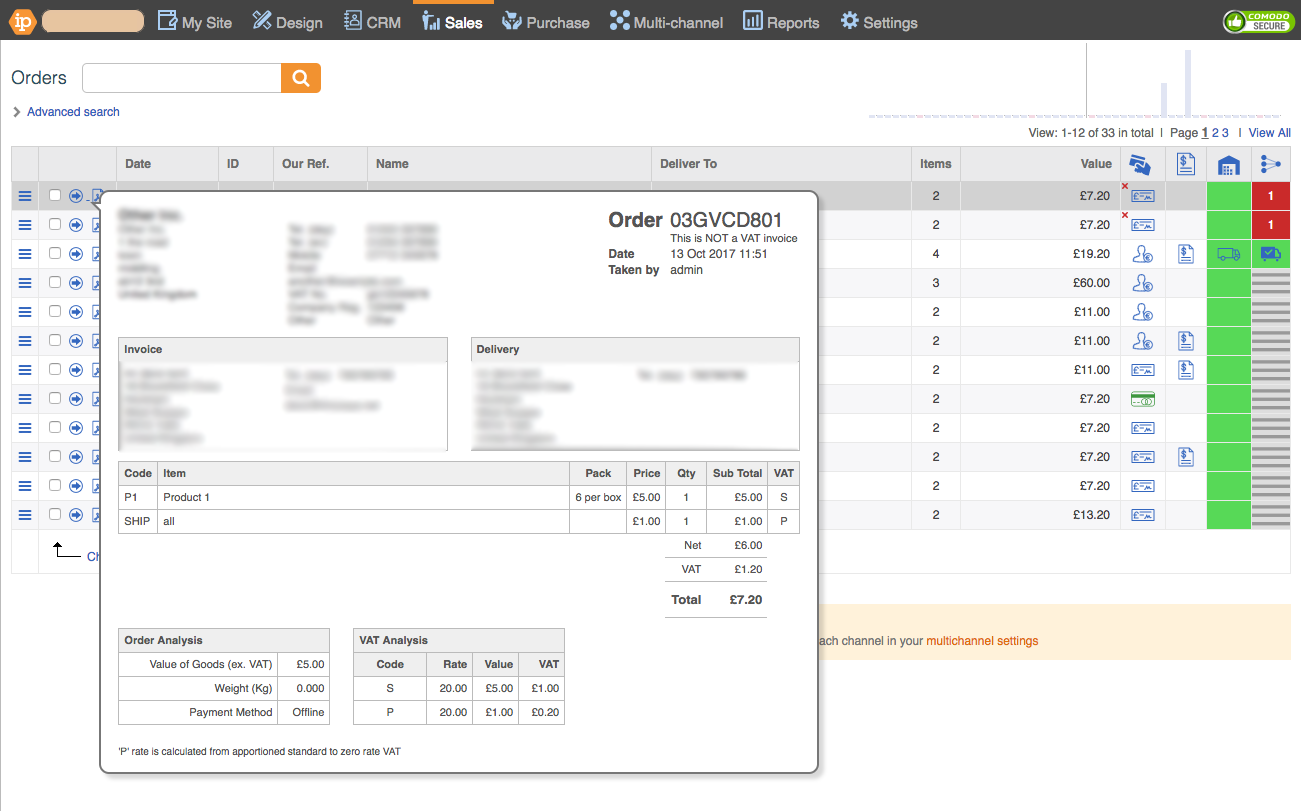 To enable the simplified order view you must follow the four steps below.
1. Go to Settings > Sales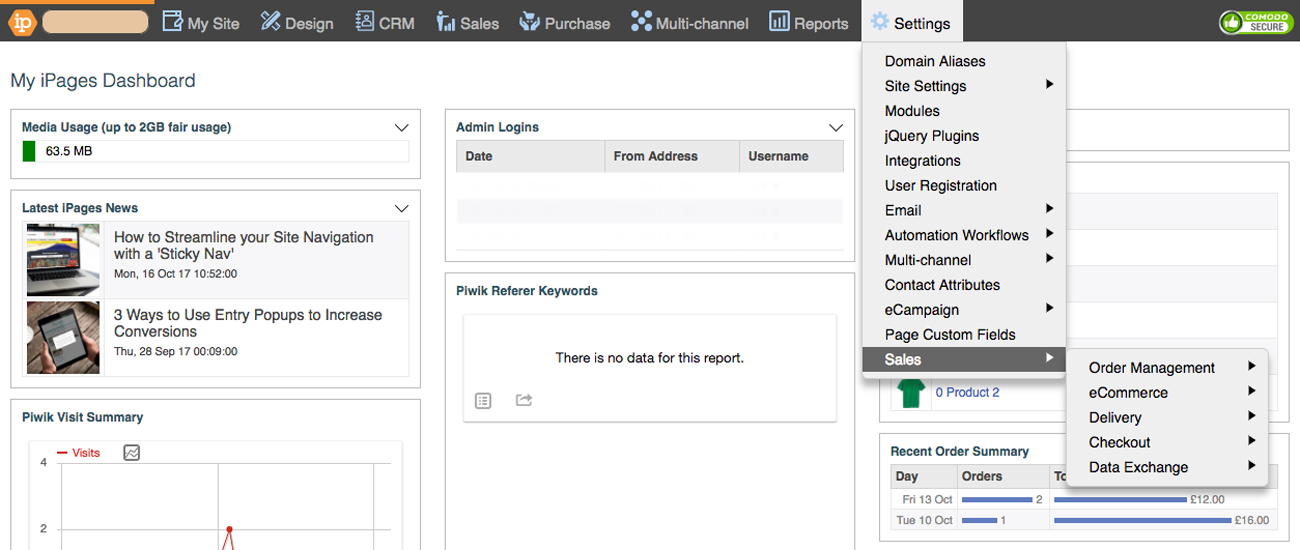 2. Click Order / Invoice / Credits

3. Check the Display Simplified Orders Checkbox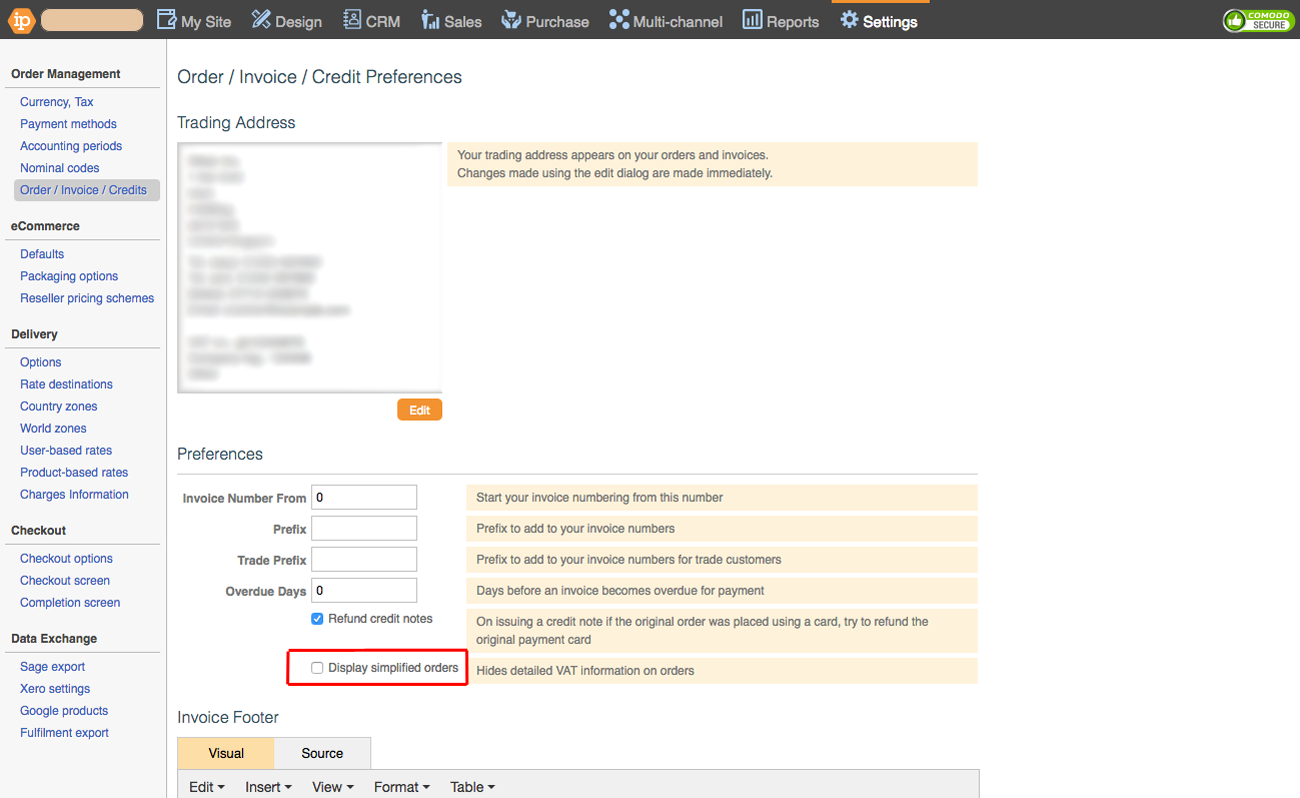 Click Save and your orders will be shown with Simplified Orders.