Giving Customers a Discount
To give your customers a discount, you can do this within your Customer area of your website.
Log into your KhooSeller website.
Click on Sales > Customers and find your customer.
Click on View/Edit Customer.
Under Account, Click on the pencil icon.

Enter in the customer discount into the discount field.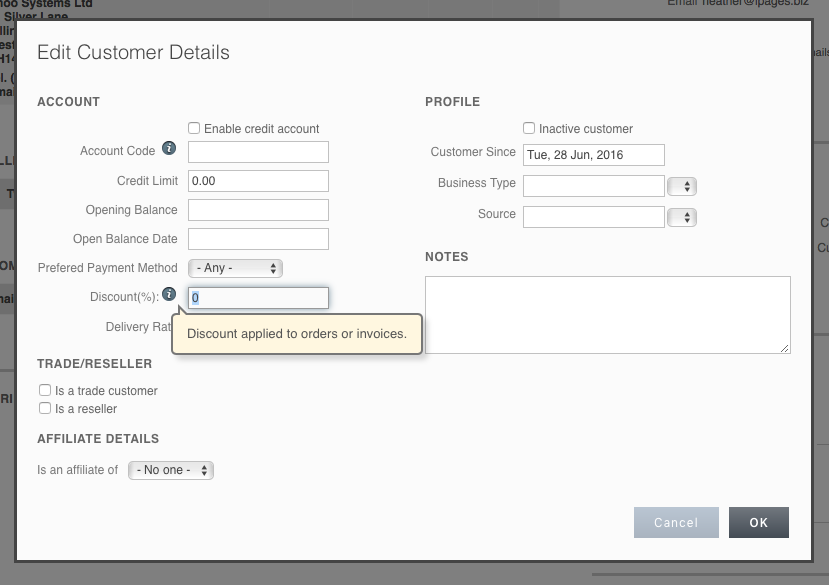 Your customer will now receive this discount on all of their orders, including shipping.
Adding Customisation Pricing to Products
Set up the ability to give customised prices to customers.
Go to Product > Settings > eCommerce Settings > Defaults. Check Enable customer price overrides:

Ensure that your customer is an enabled user and can login to the site by following the instructions here.
In the Customer Screen in Account Summary tick the box Custom Prices and Save Changes.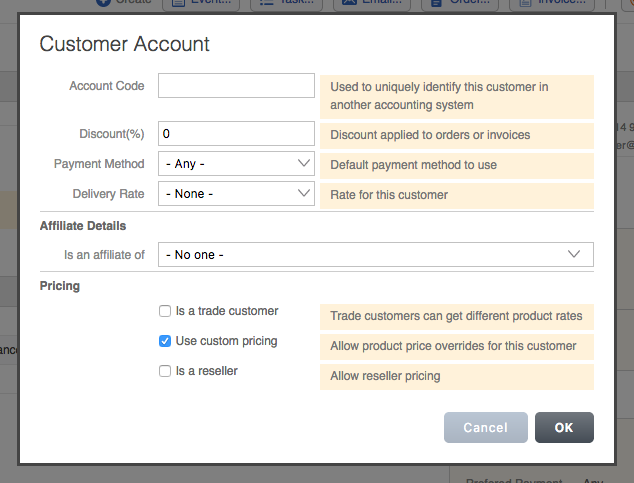 You will now see a box appear in your Customer's screen called Custom Pricing.

Click on Custom Prices and your Product List will appear in which you can Customise Product Prices.
You will see a list of products. Use the Search to find your product:

Amend the price in the box for the product - as shown with the red writing. This will amend the pricing for your customer immediately.