Placing an Order on behalf of a Customer
On this page:
Overview
Create the Customer
Placing an Order
Overview
You may wish to place an order on behalf of a customer. For example, if a customer calls you and wishes to purchase.
To do this, you can first create the customer and then place the order on their behalf.
Create the Customer
Log into your KhooSeller admin area.
Click Sales > Customers > New Customer.

Fill in all the fields and click OK.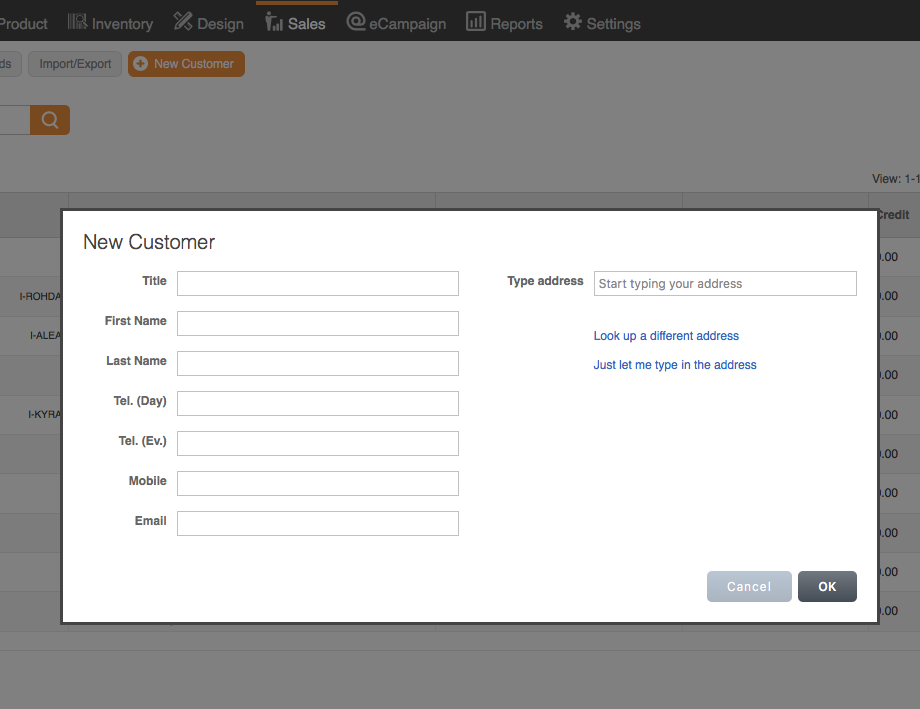 Ensure the Customer has a login
You have to ensure the customer has a login, as they will be automatically created as a guest. To do this, navigate to the 'User' section of the customer record and click Edit:

Create a login and click OK.

Placing an Order
Click on your customer record and in the row mid-way down, click "Order".

You can now navigate to find the products your customer requires and add these to their basket.
You then complete the checkout (as if you are the customer!) and click "Place Order".
You have successfully placed an order on behalf of your customer.