Min/Max Order Quanitites
1) Product - Edit - Product Data
Adjust Min/Max Order Quantity, click Save Changes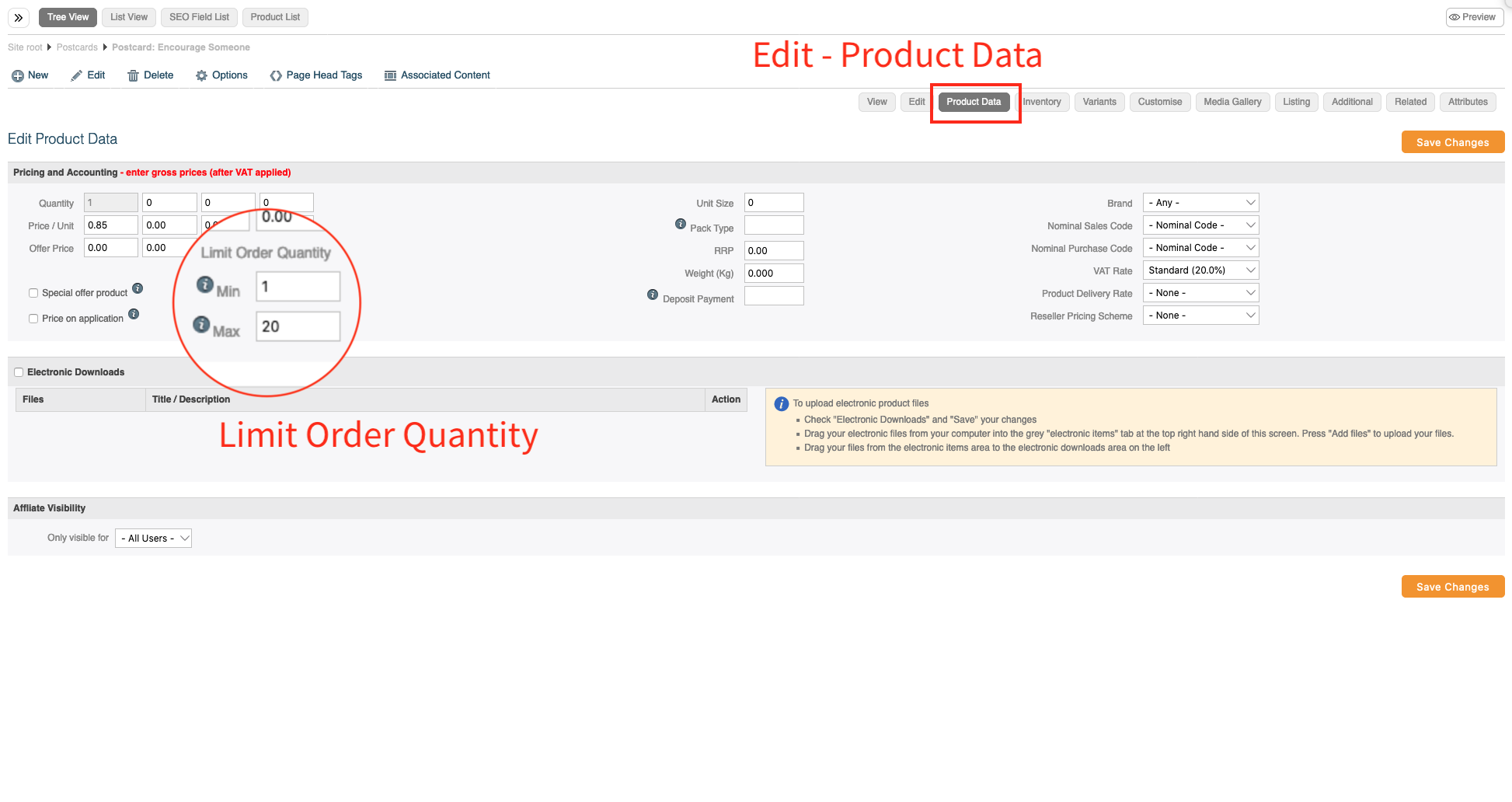 2) Ensure any product Variants also have their MOQs setup, too
Otherwise they will follow the same amounts as the parent product.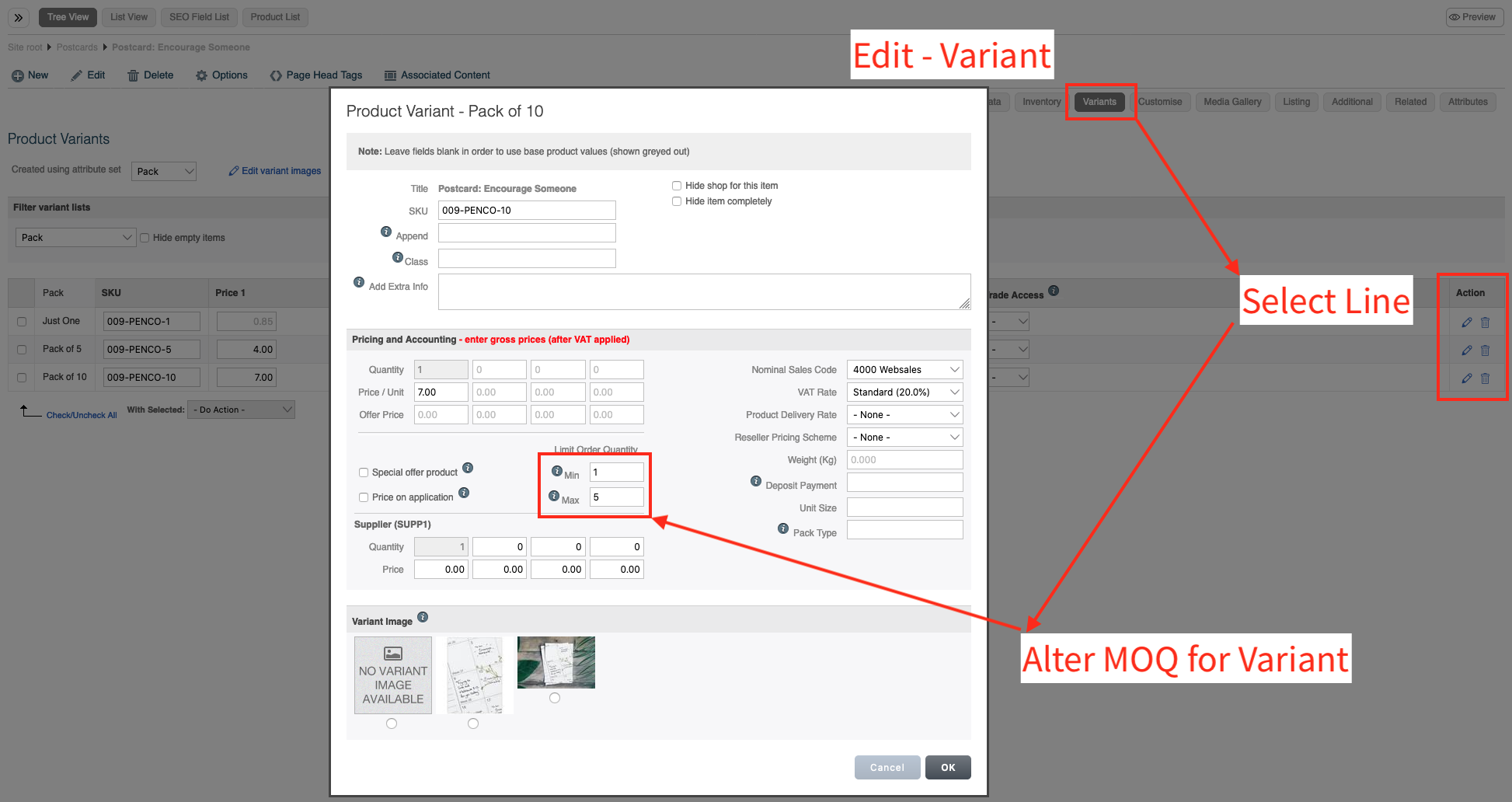 This allows e.g: "max one extra of this item per order"
4) Optional: Use instead of Pack size
Previously you may have set Pack size to the minimum quantity. This allows customers to buy singles but with an MOQ.