Integrating with Facebook / Meta Products
Overview
Integrating with Facebook products can add your products to your Facebook business page.
To do this, you will need to have a Facebook / Meta Business account and your KhooSeller admin area open.
1) Go to Facebook / Meta Business Suite
On the left hand side navigate to "Commerce"
Log into your KhooSeller website.
Click Settings > Integrations. Click "Add" on 'Google Analytics'
Leave this screen open and add in the fields below:

2) Go to Catalogue - Data Sources
3) Add Items -> Add Multiple items:
4) Select "Data Feed"

5) Choose Option "Scheduled Feed"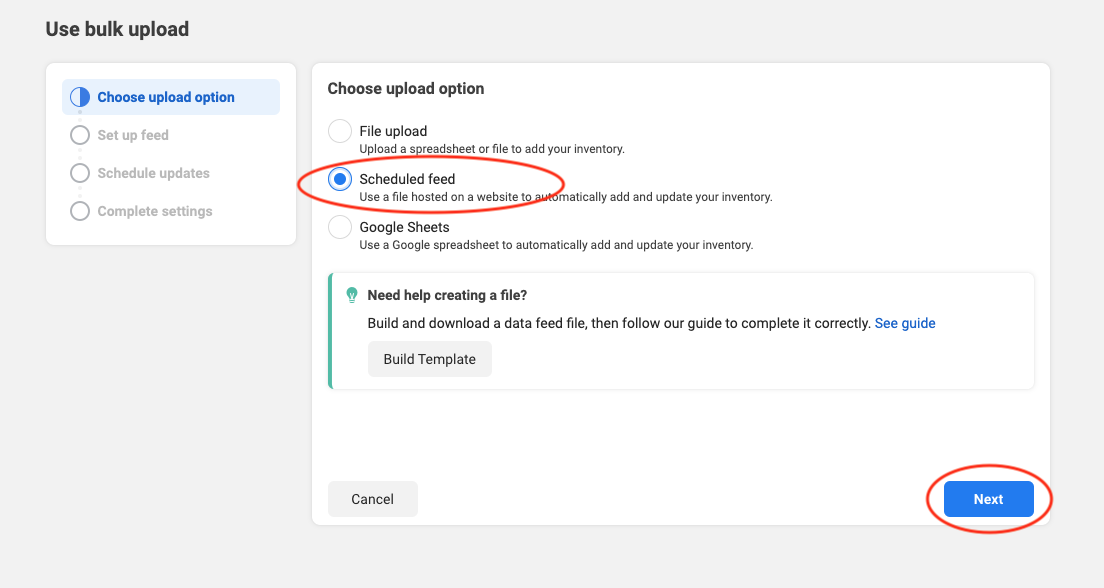 6) In your site, go to this area and get the url ending .xml
This will look like:
http://yoursite.com/product/xml/facebook_product.xml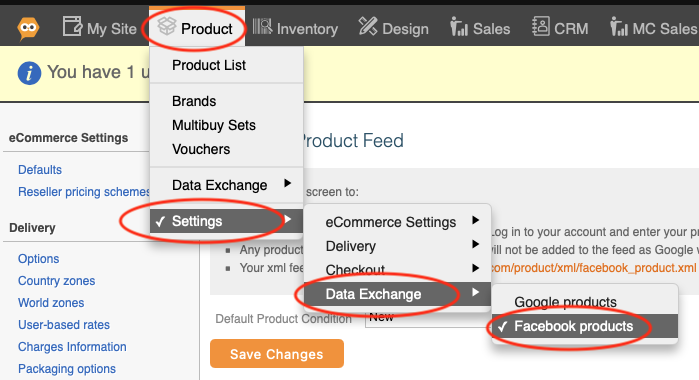 7) In Facebook, enter this URL into the scheduled feed screen.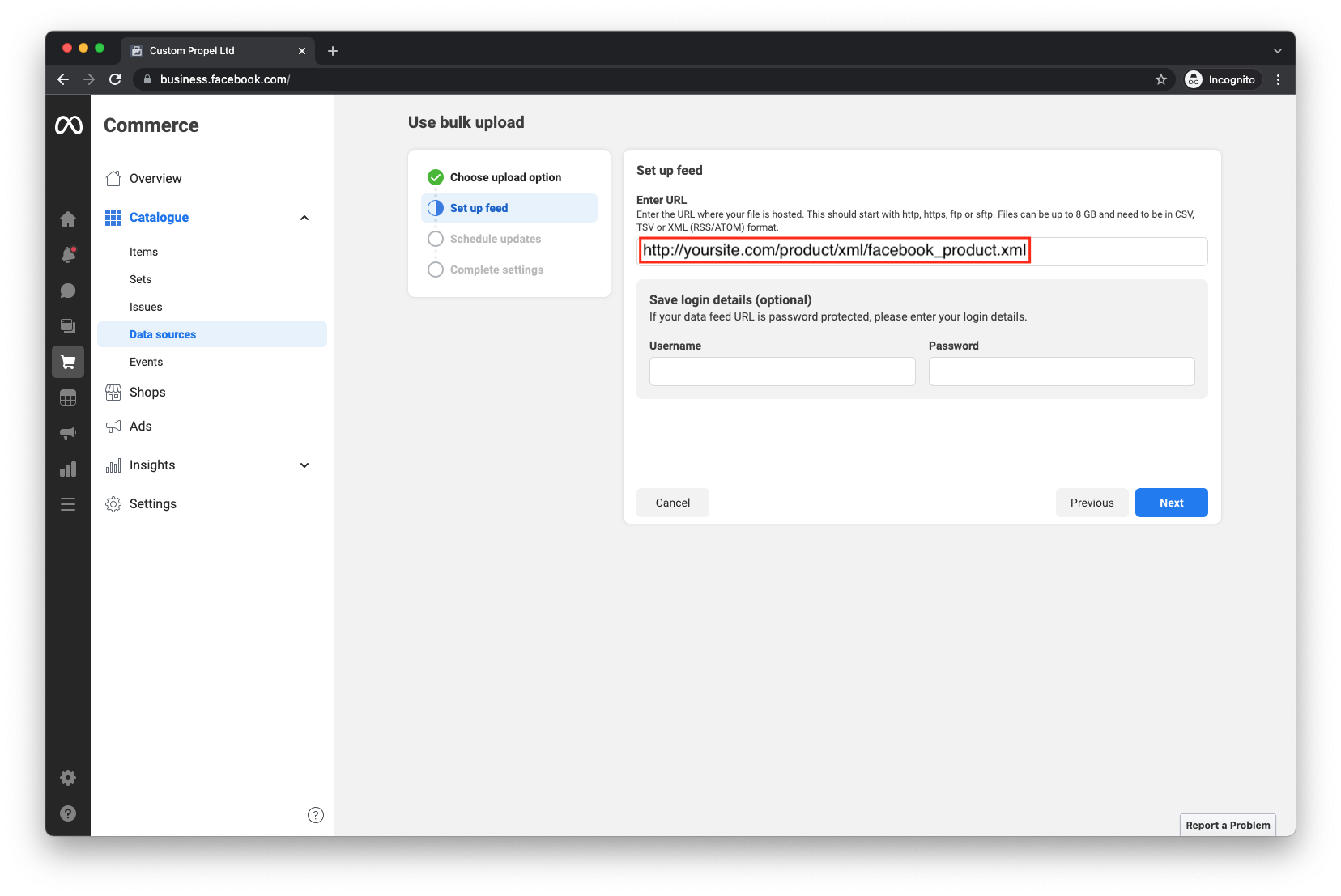 8) Set the schedule to daily at 11pm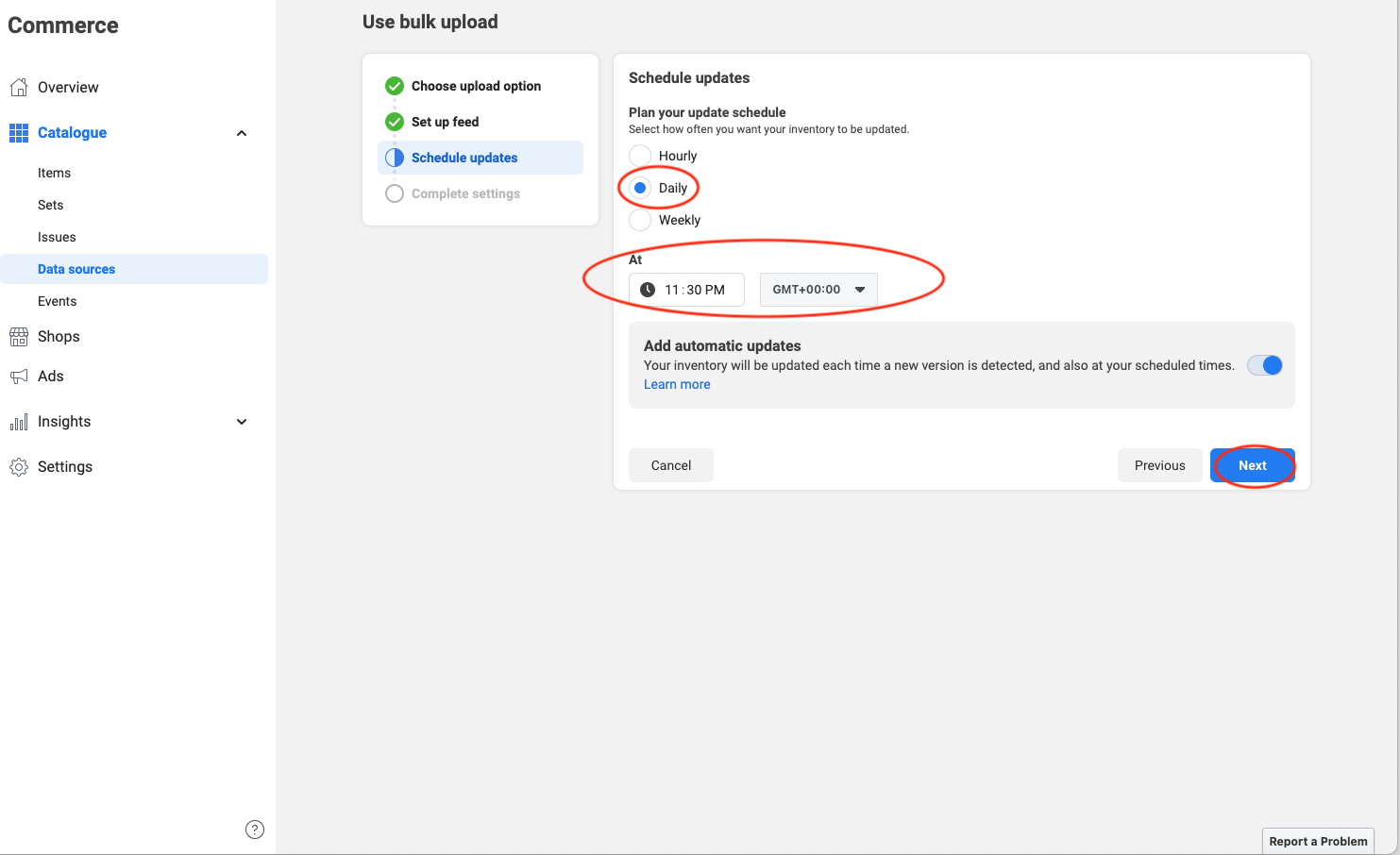 9) Finalise the feed by setting the name and currency:

10) Check the feed is working by seeing if the products populate.
You may notice that images and descriptions pull through, so you may like to edit your website to make it look nice on your Facebook page.