Integrating with Google Analytics
Overview
Integrating with Google Analytics can help you track your website visitors.
To do this, you will need to have a Google Analytics account and your KhooSeller admin area open.
1) Add Google Analytics as an integration
Log into your KhooSeller website.
Click Settings > Integrations. Click "Add" on 'Google Analytics'
Leave this screen open and add in the fields below:

2) Find your Google Analytics ID
Log into your Google Analytics account.
Click Admin > Property Settings.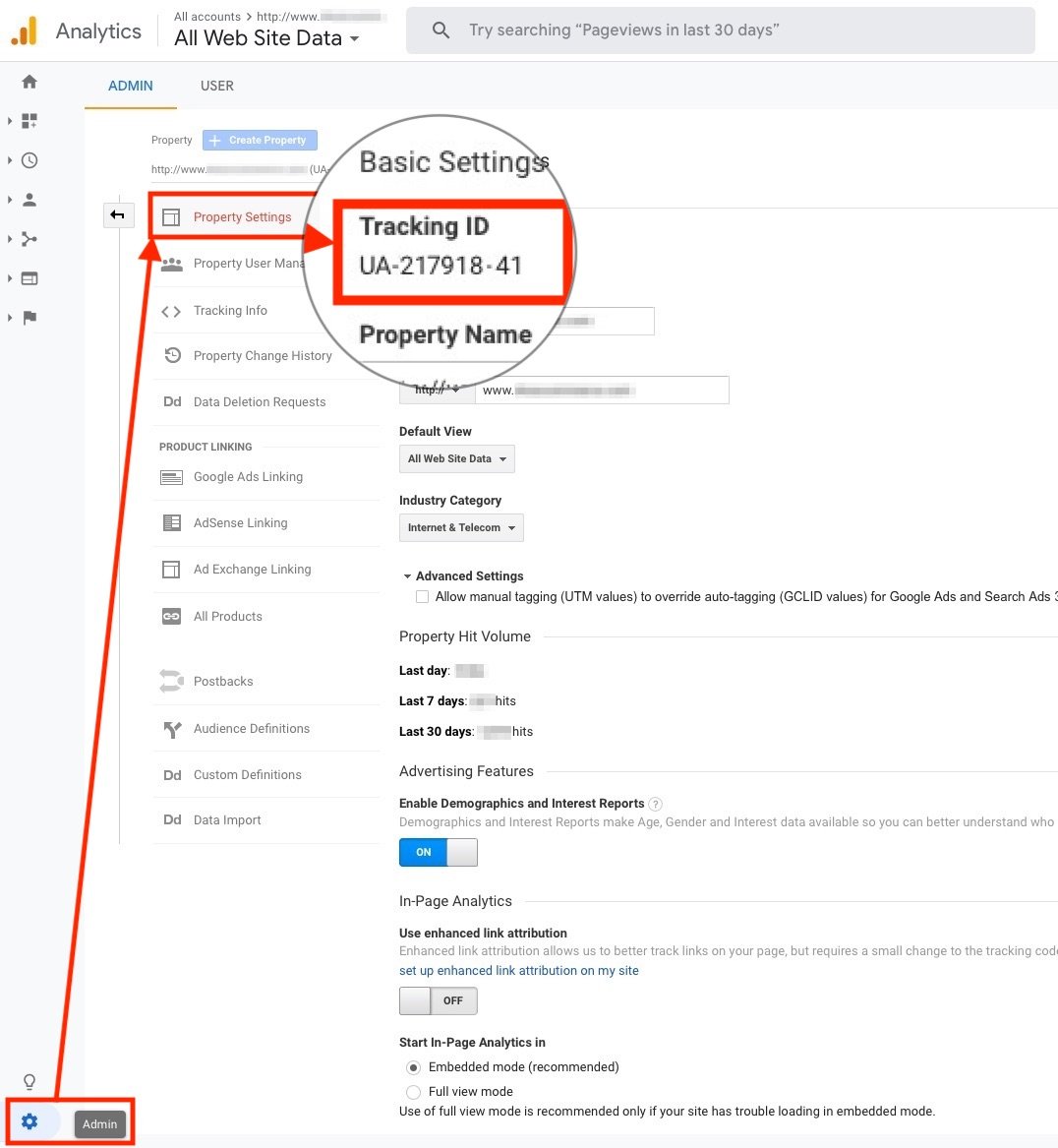 You will find an ID that looks like this: UA-217918-41
Copy this ID into the settings from step 1.
3) Find your Verification Code from Google Search Console.
Navigate to Google Search Console: https://www.google.com/webmasters/tools/
Select your property from the left navigation bar, or add a new one.
You will then get a verification code like this: bt__4Qqy0CJbRJrFoT9HZwE_MYUXK99g-4twZ3YTtcQ
Copy and paste this code into the "Verification" tab of the Google Analytics tab.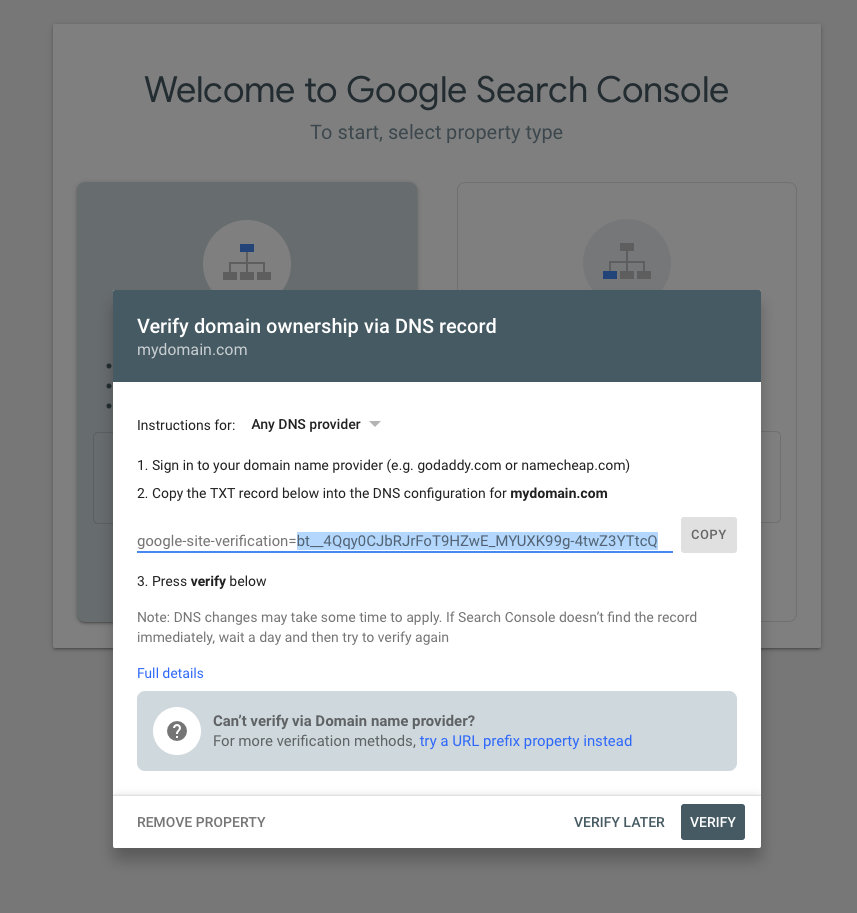 4) If you are eCommerce, enable "eCommerce Tracking"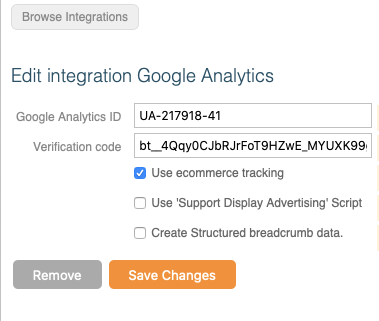 5) Optional: Adding a specific script to the head area of your site before the body.
1. Go to My Site > Pages
2. Make sure that you have 'My Site' selected in your tree view on the left. This puts you at the root of your site.
3. Click on 'Default Head Tags' where you can put your scripts into the Custom Head Text input field. In this field you will generally put scripts with angled brackets wrapping them. The Custom Head Script is where pure jQuery can be placed. Usually the scripts from Google need to go in the Custom Head Text input.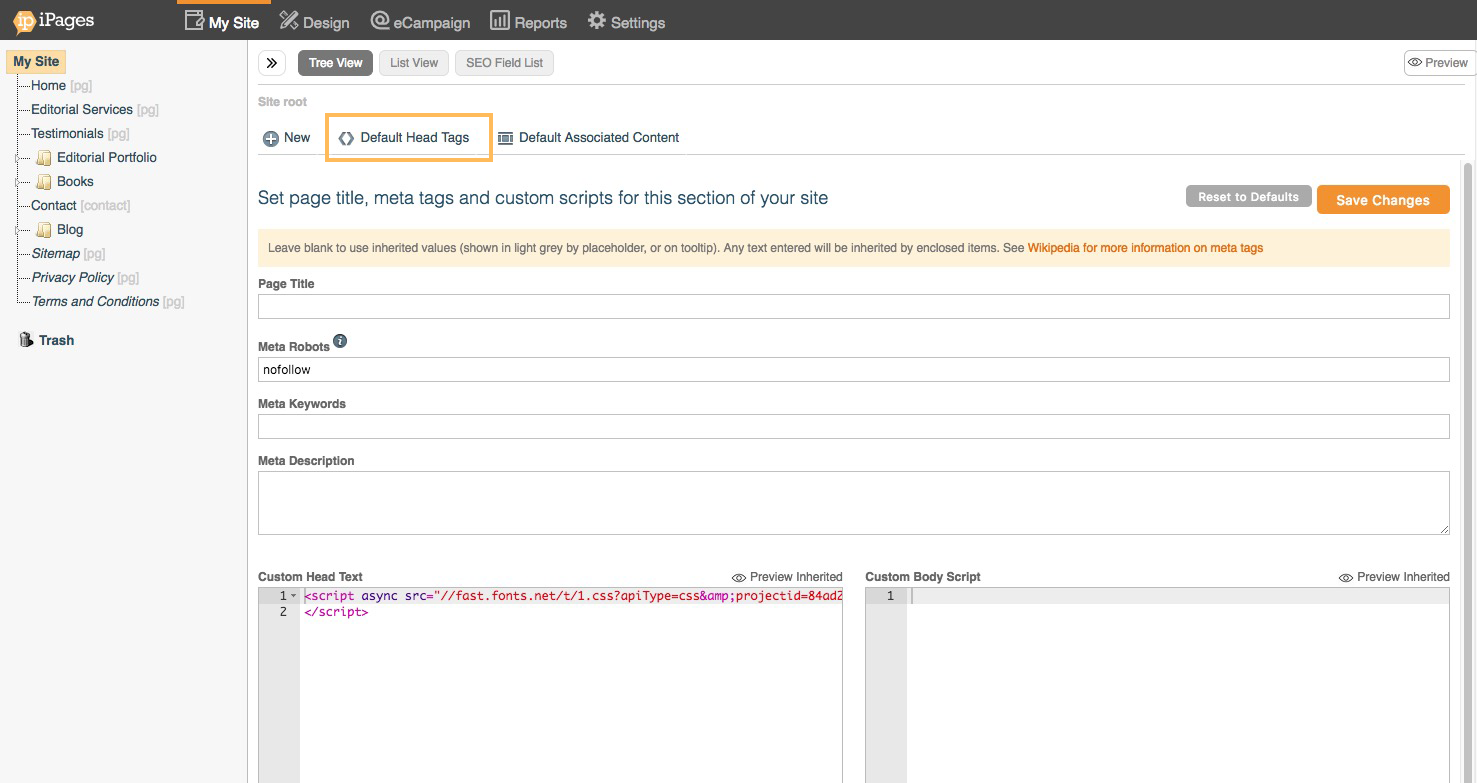 What about page specific tracking codes?
Each individual page on your site also has a head tags area where you can place this code and it will overwrite the default code for the site for this page.