Integrate Klarna
Please familiarise yourself with the Klarna terms and conditions before proceeding with this integration. Klarna is a "buy now, pay later" service and the fees to you will vary depending on which model you use.
There are no additional fees from KhooSeller to you if you use Klarna.
1) Create a Klarna account by heading to Klarna.com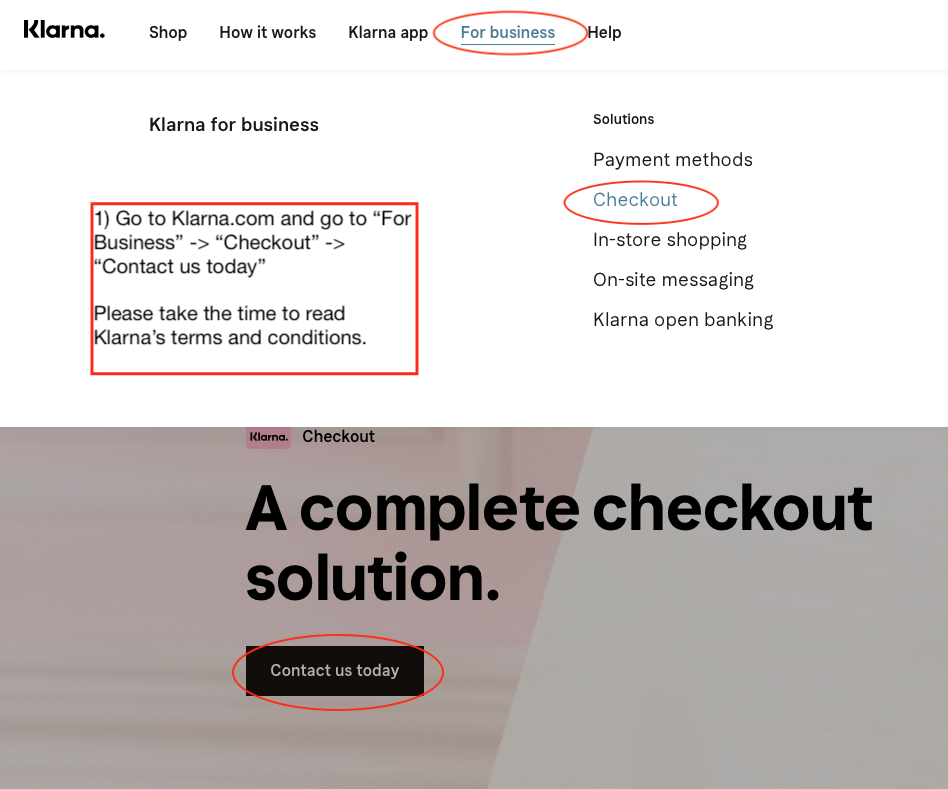 2) Enter your company details.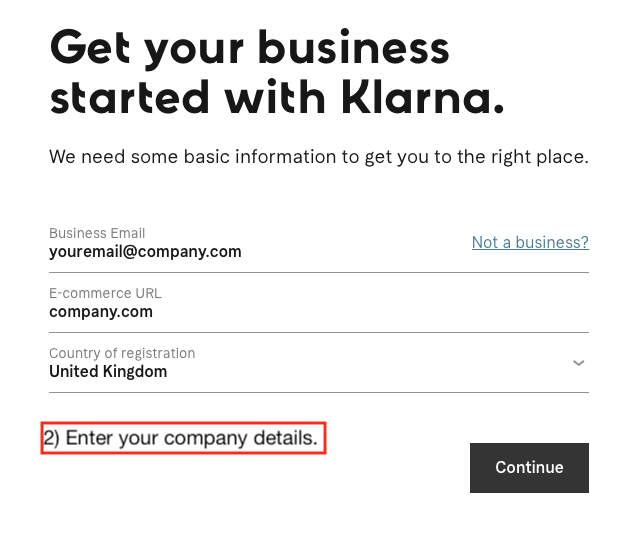 3) Enter "Other integration solutions"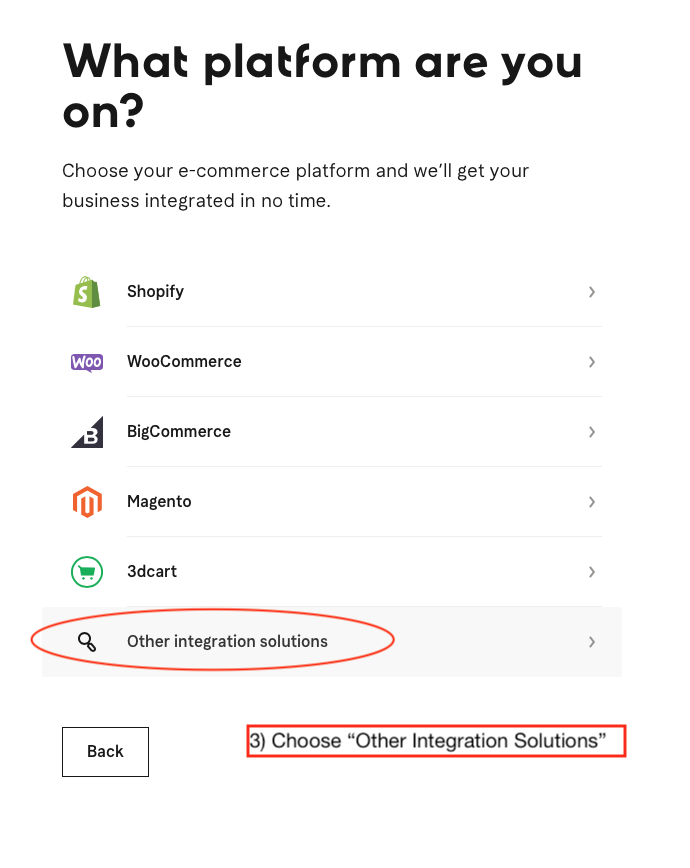 4) Enter "Own built Integration".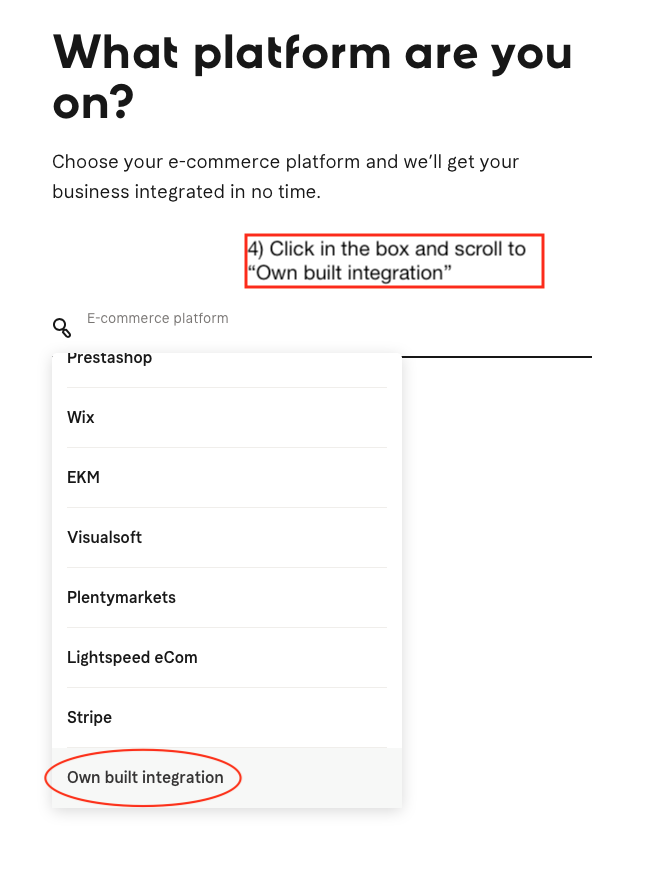 5) Choose which option(s) you want to allow on your account. They have their own terms and payment durations.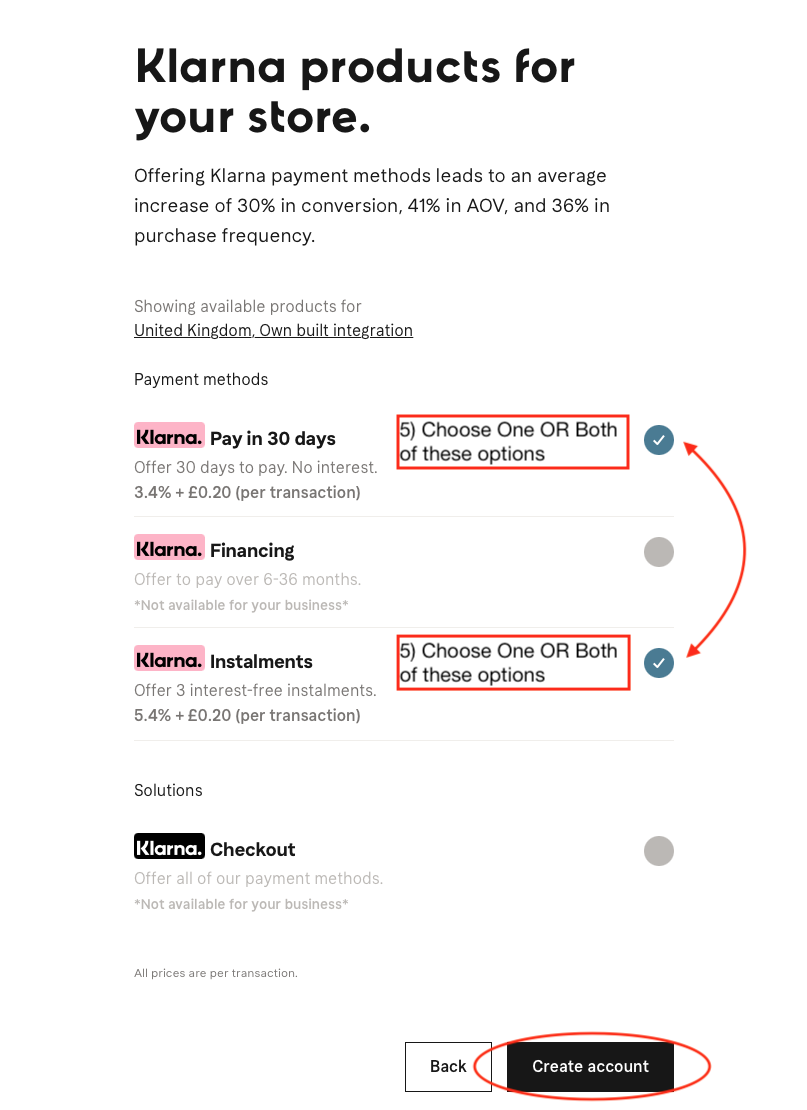 6) Continue through the Klarna Setup, there are other fields to fill out not shown here.

7) Once in your dashboard, go to Settings -> Klarna API Credentials -> Generate new API credentials.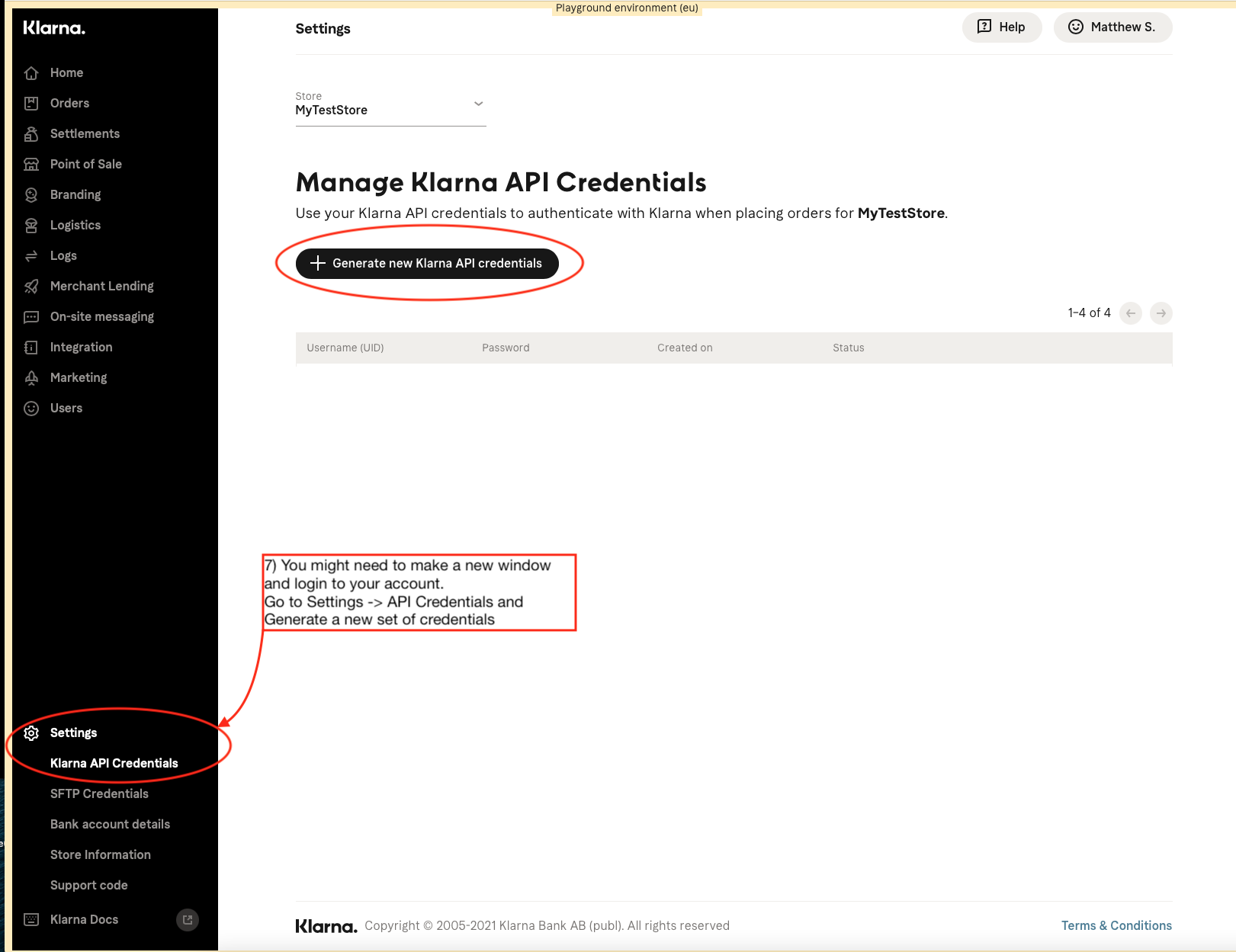 8) Save the new API keys securely in a password manager. You will not be able to see the password ever again.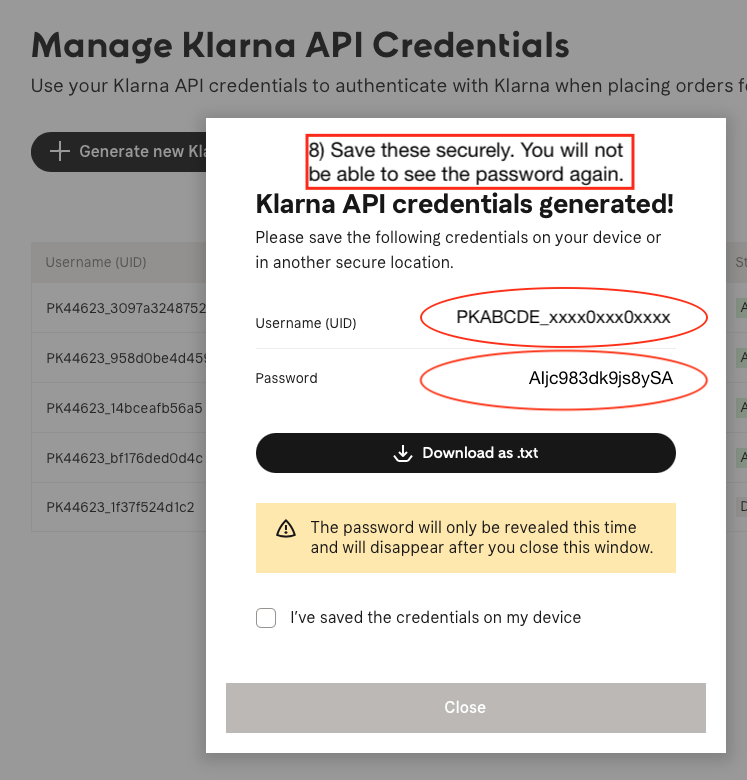 9) In your website, go to Settings -> Integrations -> Klarna -> Add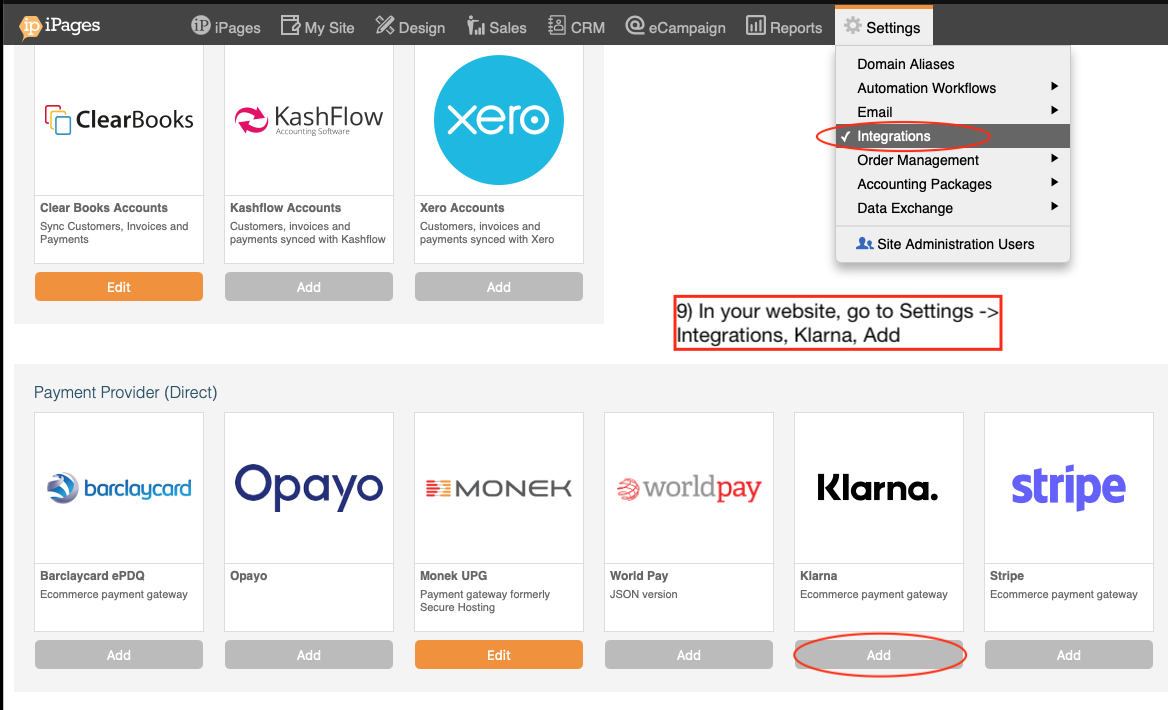 10) Add in the keys that were generated previously into the "Live keys" section.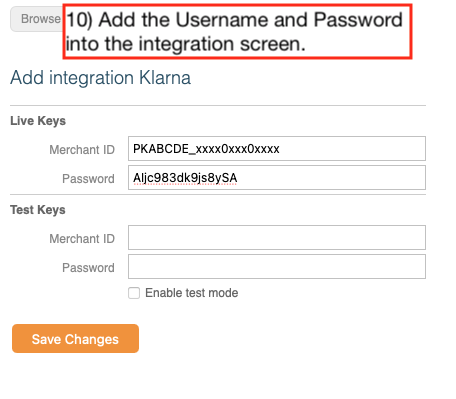 11) Go to Settings -> Order Management -> Payment Methods and enable Klarna.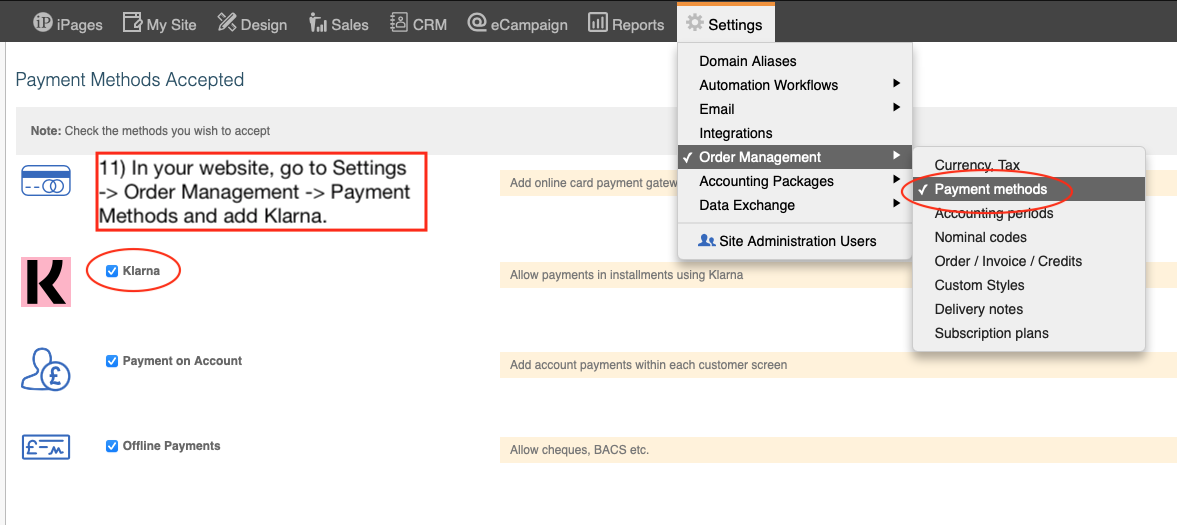 12) We recommend you test this by looking at your checkout page. Note some options do not show if the basket value is too low.