Clear Books Integration
Overview
To integrate your website with Clear Books, there is a three stage process:
Enable the integration and authorise your Clear Books account
Set up your Clear Books Integration (within Settings > Sales)
Run your export (within Reports > Sales Activity > Export to ClearBooks)
Enable the Integration
1. Log into your iPages admin area.
2. Click on Settings > Integrations.
3. Click on the pencil next to the Clear Books integration and the dialog box shown below will appear. Simply enter your Clear Books API Key and click OK. This links your Clear Books account details to your website.

Your Clear Books API Key can be found with Clear Books which you can find if you login to your Clear Books account and click on Settings > Organisation > Details > API: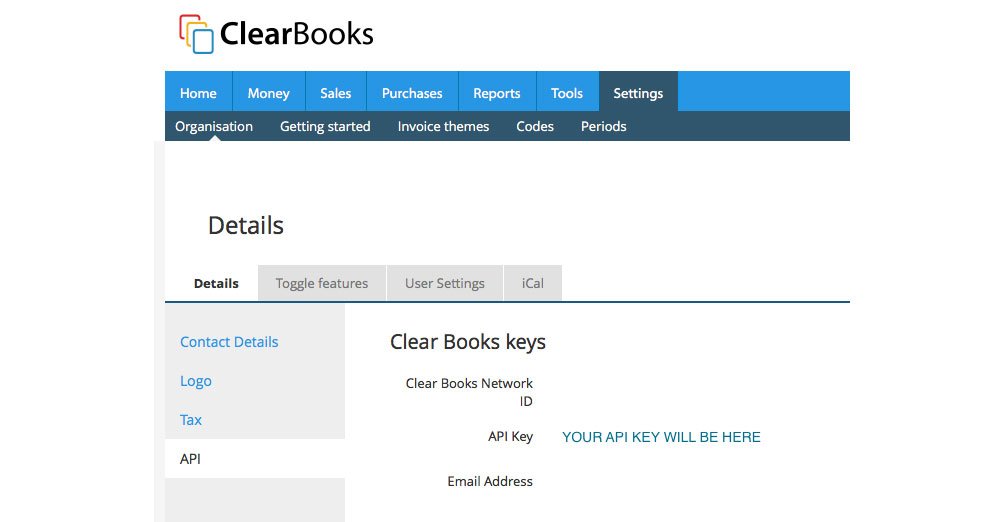 Setting up your Clear Books Integration
Now, you will need to set up your Clear Books account codes so that your website accounts will dovetail into your Clear Books Account. This can be done within your Sales settings.
1. Click on Settings > Sales > Exports > Clear Books Settings which goes to the page below: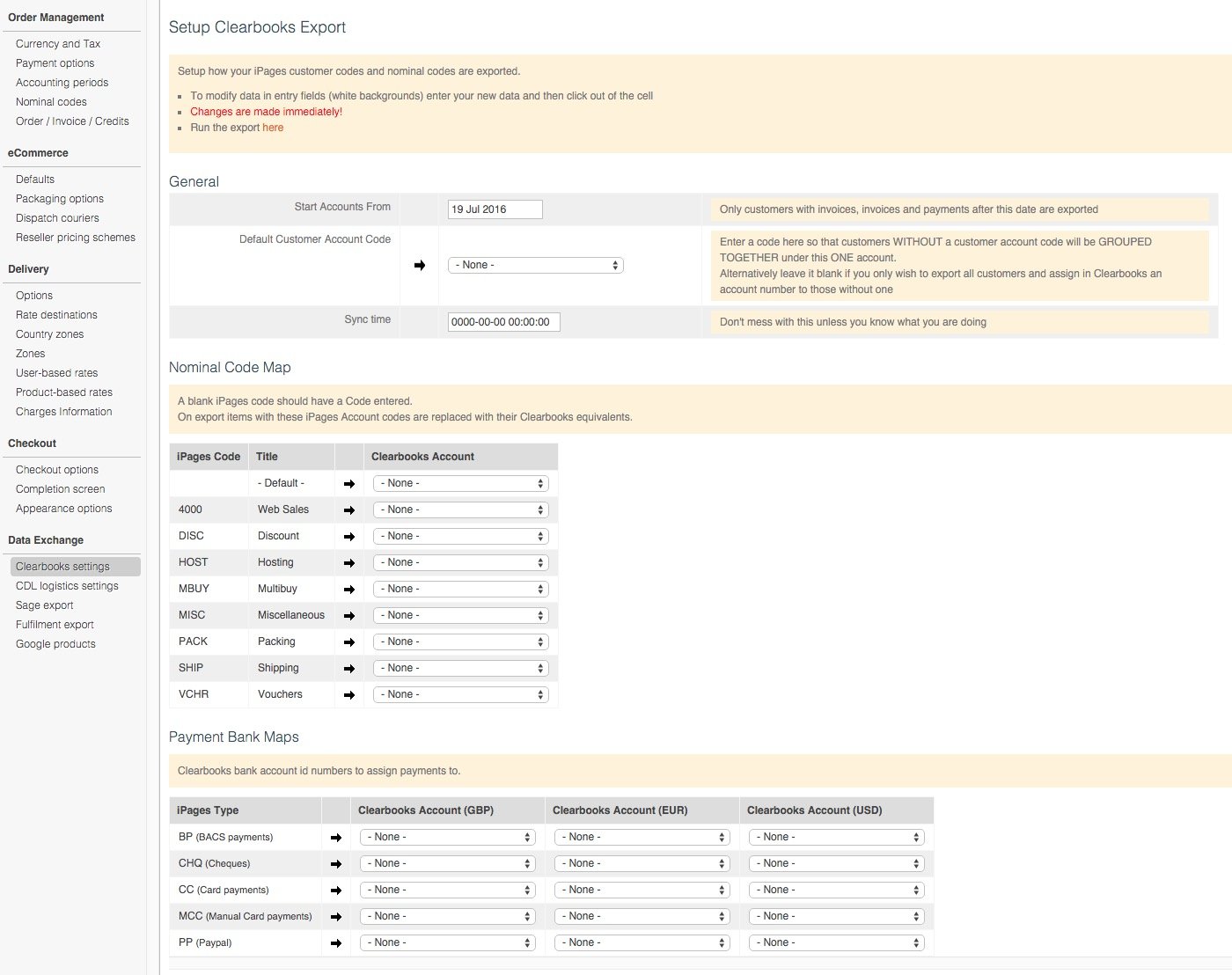 This page has three different types of setup:

General:
This section is used to set up your Customers and Account Codes:

'Start Accounts From' : If left blank this will take all of your website accounts (all orders etc) and export these to Clear Books. Only change if you would like to control the date from which your accounts are exported.
'Default Customer Account Code': This allows you to group customers who you have not set up a 'group code' for. Any customers who register on your website (without you editting their account) will NOT have a group code. You may for instance, want to group all customers without a group code under 'Web Sales' however this will need to match an Account Code you have set up in Clear Books. If left blank, all customers will be exported and you can assign account numbers within Clear Books instead.
'Sync Time': We would strongly recommend not changing this setting.

Nominal Code Map:

Setting up your Invoice mapping:
This allows you to link each of your iPages codes to your Clear Books Account Invoice types:

Payment Bank Maps:

Setting up your Payment maps:
This maps your website payment types to the payment types you have within Clear Books.
After setting up your mappings, you then need to run your export...
Exporting to Clear Books
This can be found within Reports > Sales Activity > Export to Clear Books.
We would recommend periodically exporting to Clear Books.
The first set of checkboxes are sequential and we would recommend exporting Customers and Invoices first. It may be that you choose not to import your payments into Clear Books, depending upon your account setup. If only the last field is checked (Payments) then all fields above are also exported.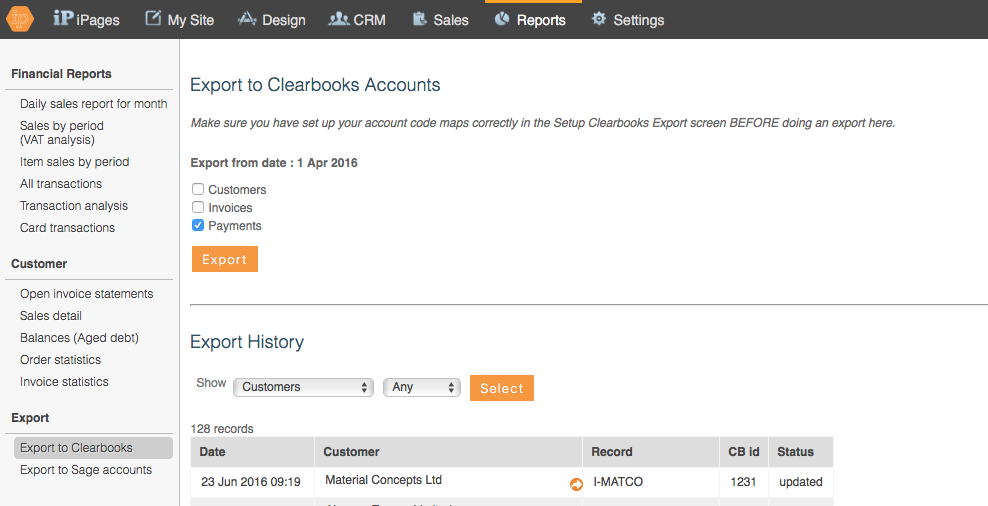 If you have any problems with your integration, do not hesitate to get in touch.