Sending Delivery Notes/Tracking information to a Customer
Delivery Notes Introduced
Delivery Notes allow you to send the customer an update to say their order has been dispatched, along with adding tracking information. They are particularly if your orders are not always dispatched within the same lead time.
Setting up Delivery Notes
You can set up your Delivery Notes within 'Settings' > 'Automation Workflows' > Browse - 'Delivery Note'.
Select the Workflow to 'Email customer and add email to customer events'

Click the plus sign and fill in your details.
Sending Delivery Notes to your Customer
You now need to send your Dispatch Notes to your Customer. You can do this finding the invoice that was sent, and dispatching this.
Click 'Sales' > 'Invoices'. And on the left hand side click 'Dispatch Items'.
This will open a Dispatch Note which you can add the tracking number to: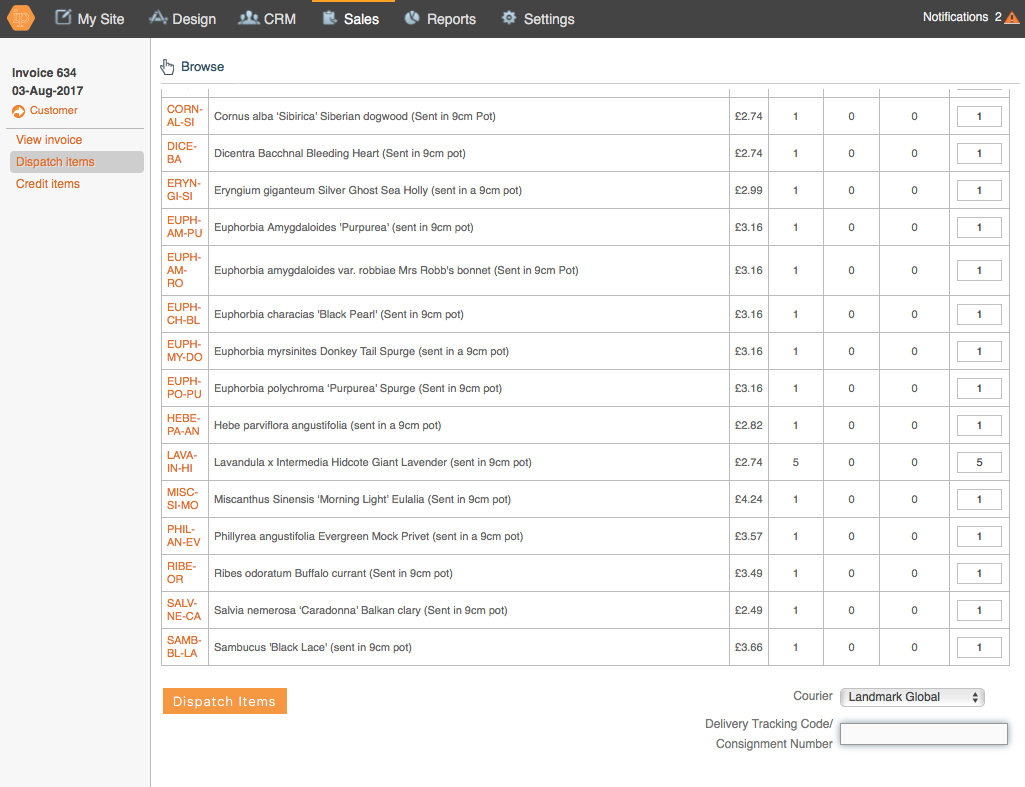 Click OK.
You have now sent a dispatch note to your customer.
You can view your dispatch notes under 'Sales' > 'Dispatch'.