Reseller Pricing Schemes
Resellers Schemes Introduced
Reseller Schemes allow you to give your resellers a consistent discount and account for how your resellers are performing. This allows you to segment your resellers and track how your reseller discounts are being used. e.g. If you sell Skincare products and you would like all Local Homeopaths to have 10% off all your products and all Large Homeopaths to have 15% off all your products, you can enable this through Reseller Schemes.
Setting up Reseller Schemes
You can set up your Reseller Schemes within Product > Settings > eCommerce Settings > Reseller Pricing Schemes.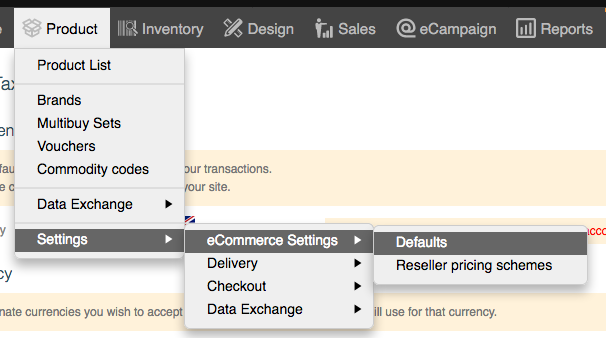 If this does not appear in this section, please contact KhooSeller as your website may have been setup without this feature and can be added, upon request.
How to Add Reseller Pricing Scheme
To add in your scheme click on the orange Add button.

A dialogue box will appear.
Complete the box e.g. Trade Discount 30%, click Discount sale price by rate (or Uplift supplier price by rate if you want to incresae the price), complete the Rate (percentage discount) and decide if you wnat to exclude Price Break items.
Click Save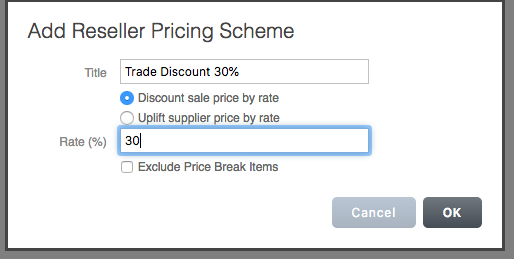 You can add in as many discounts as you want. These will appear in your Reseller Pricing Schemes list.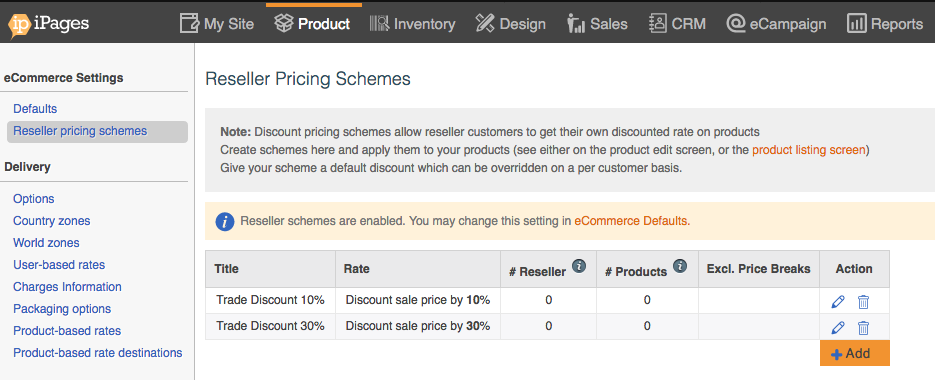 Adding Customers to Reseller Schemes
You now need to add your customers to the Reseller Schemes. You can do this by editing your Customer details.
Click Sales > Customer > Edit details
On the customer edit page, click on the pen tool on the right hand side of the Customer Account Box:

This will open a window in which you can add the customer as a reseller: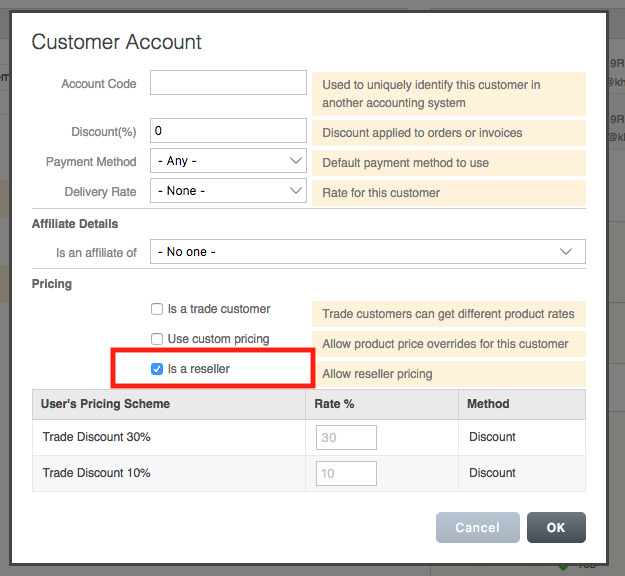 Once you have checked this box, you have a choice over the reseller scheme you add the customer to. If you do not wish your customer to have a discount fill in 0 if you want them to have the discount fill in the rate.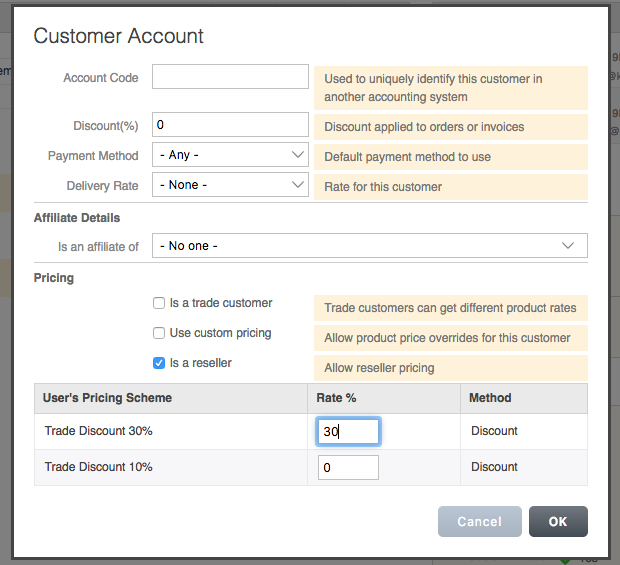 Click OK.
You have now set up your customer as a reseller. All prices they see shall be discounted by the rate given.
Add Reseller Pricing Scheme to Products
Go to your Product List.
From the Advanced Search > Folder > Category that has products that you want to add to Reseller Pricing Scheme > Search

Check the top box to select all > click the hamburger menu on the top row and a Dialogue box will appear for all those products.
You MUST click the box before Reseller Pricing Scheme and then choose the retail scheme that you wish to apply to them. Then click OK. All these products will have the Reseller Pricing Scheme that you have chosen applied to them.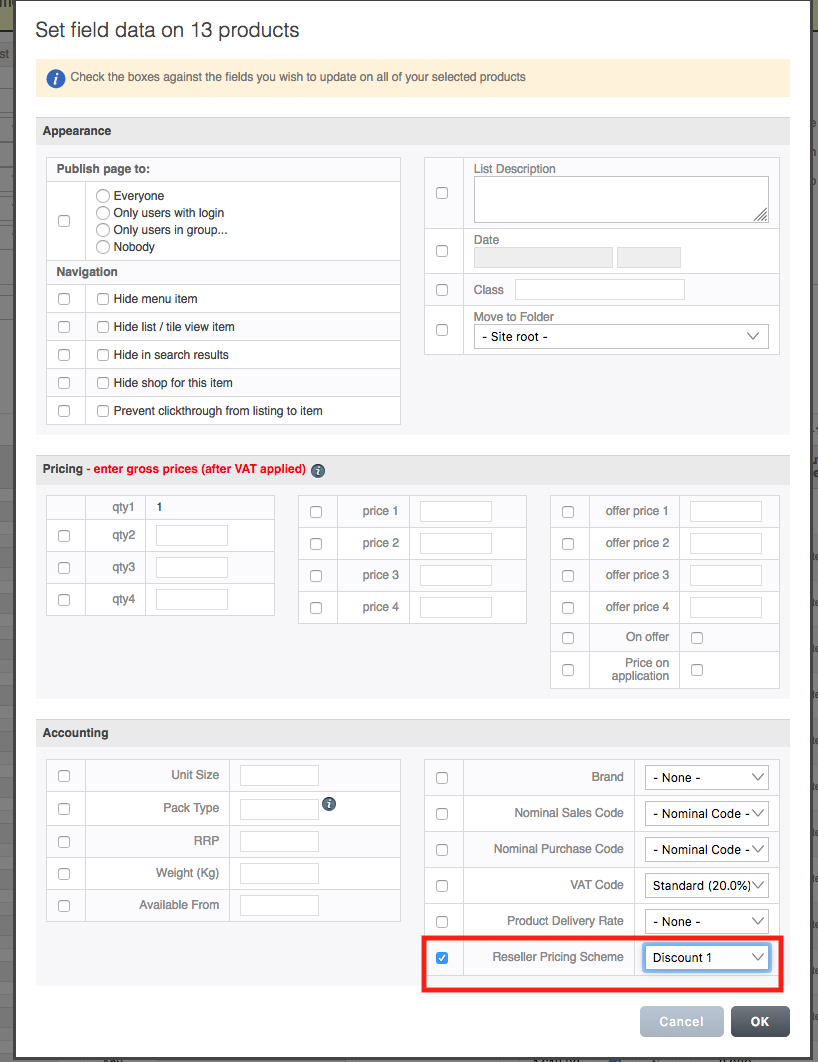 When you make a new product if you want to add this to the Reseller Pricing Scheme don't forget to do this in the Product Data area.