eCommerce Settings
Defaults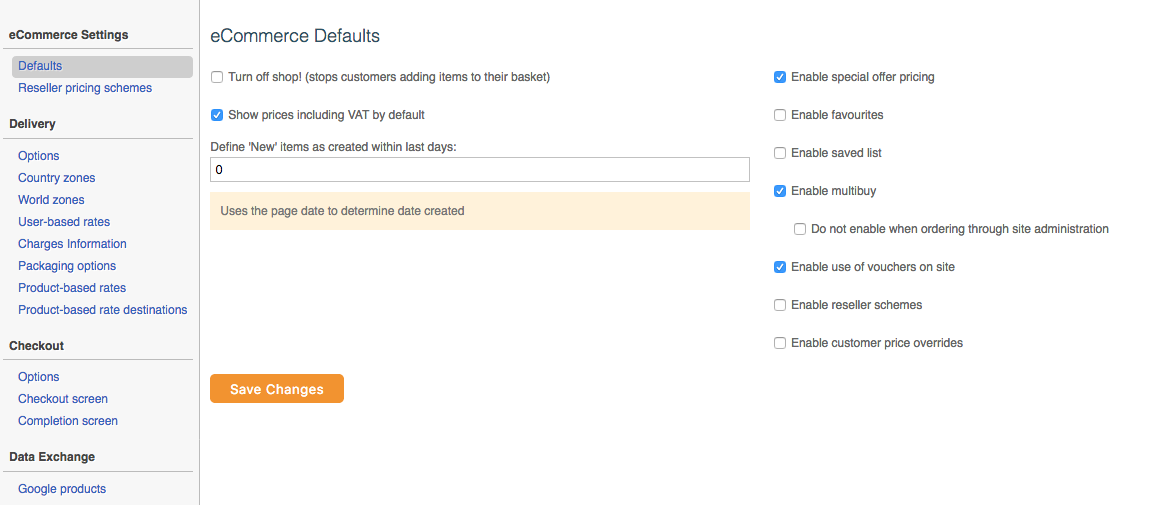 Turn off shop
This will stop customers from adding products to their basket.

By default show prices including VAT
This will show prices inclusive of VAT by default.
Define 'New' items within a set number of days
Enter the number of days that you consider an item to be classed as 'new'.
Use special offer pricing
This will enable special offer pricing on products which have special offers.
Enable favourites and saved list
Please see our dedicated page here.
Enable mulitbuy
This will enable products to be sold with others with a discount e.g. buy one get one free.

Commodity Codes
Commodity codes are usually 10 digit codes attached to products and are used on invoices especially where exports are involved.

Reseller pricing schemes
Reseller pricing schemes allow you to offer discount to resellers of your products. Set up your schemes by following the information here.