Creating a Link & Adding In Documents
Creating a Link
Begin by highlighting the content you'd like to function as a link (usually some text or an image) and click the Insert/edit link button, as shown in this example:

This will bring up the Insert link dialogue box. Simply insert your desired link into the first field (URL) and click "OK". Don't worry if you don't know the url of a page within your website as you can use the search tool on the right of this field to search and find a link from within your website.
Make sure you remember to save your page edits by clicking "Save Changes".

Removing a Link
Removing a link is as easy as creating one. Simply highlight the content you wish to unlink and click the Insert/edit link button, as used when creating the link.
Next, proceed to remove any link that is sitting in the URL field at the top and click "OK".

Linking a document
Begin by uploading a document to your page by clicking on the Page Files tab and dragging your document in or alternatively click 'Add Files'. When you've selected your files, click start. If you have multiple files, click 'Upload'

Highlight the text that you wish to place the link behind and click on the Insert/edit link button in WYSWYG editor.

Click on the URL box and then click on the file that you have just uploaded. Add the Title of the document for Google and those visitors who are visually impaired and are having the text read to them by machine. Change the target to 'New Window'.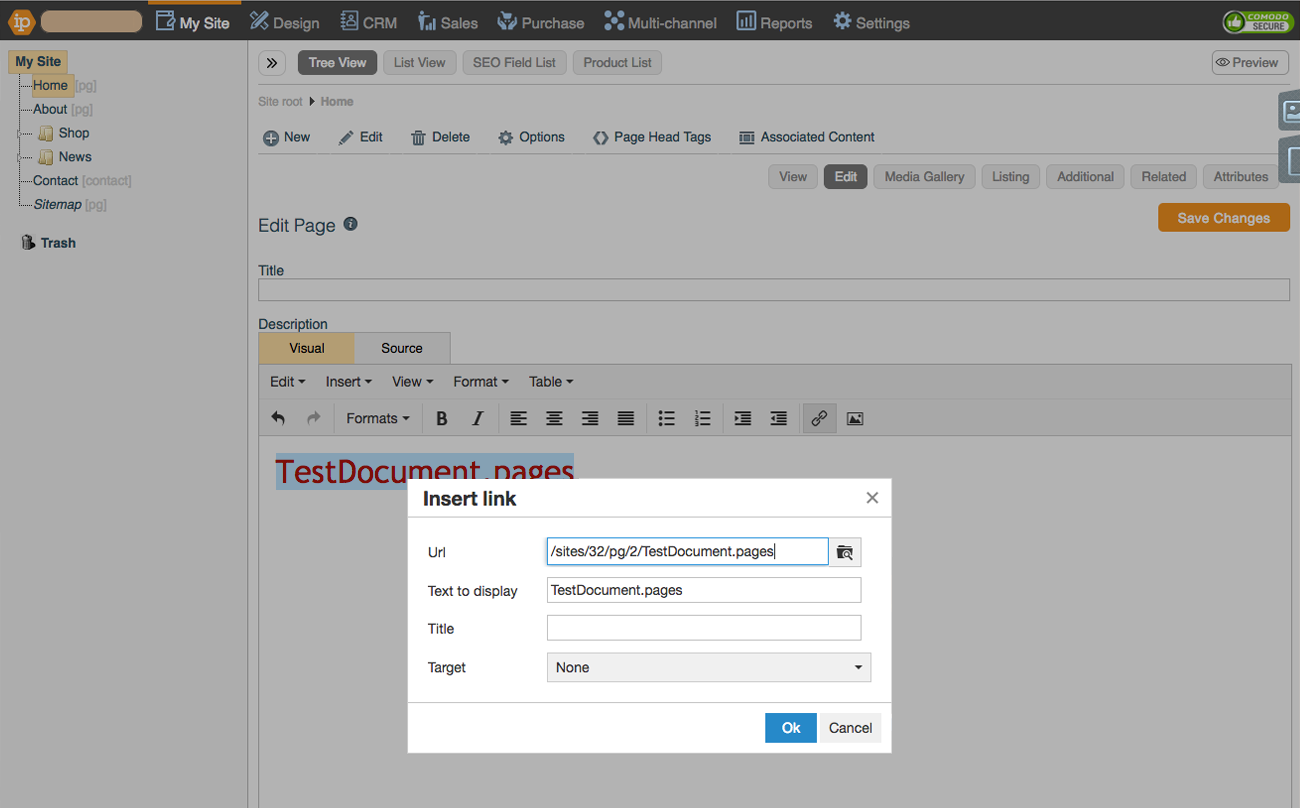 The text that you entered now links to the document.
Click Save to save your changes.

Clickable Phone Number
Highlight the phone number you want to make clickable and click on the Insert/edit link button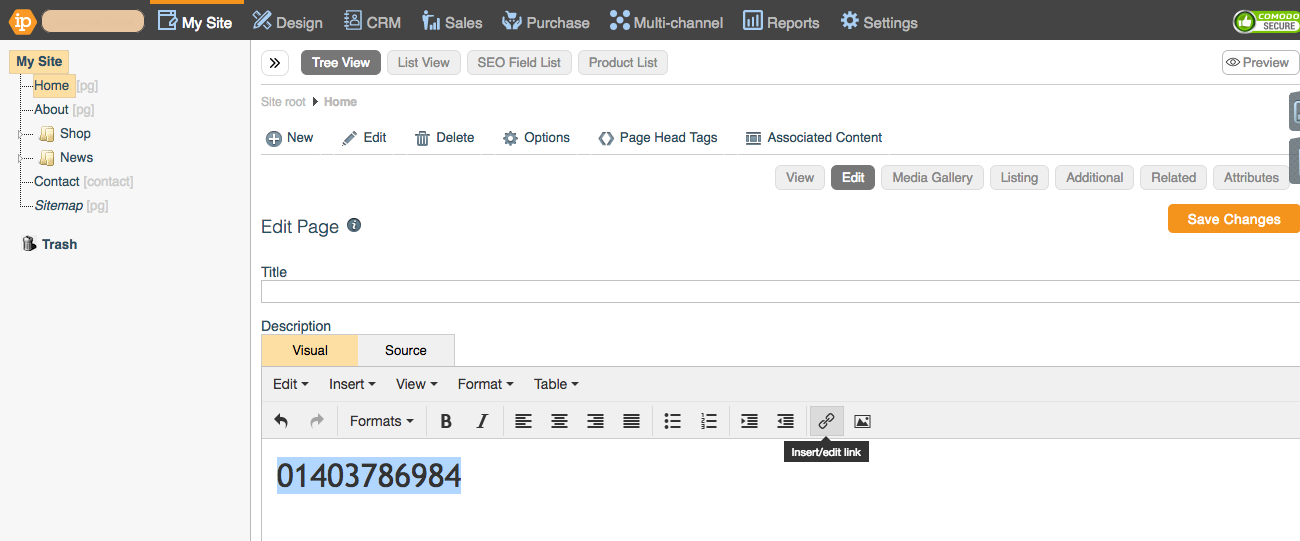 In the URL text box, write "tel:" followed by the phone number with no spaces as shown below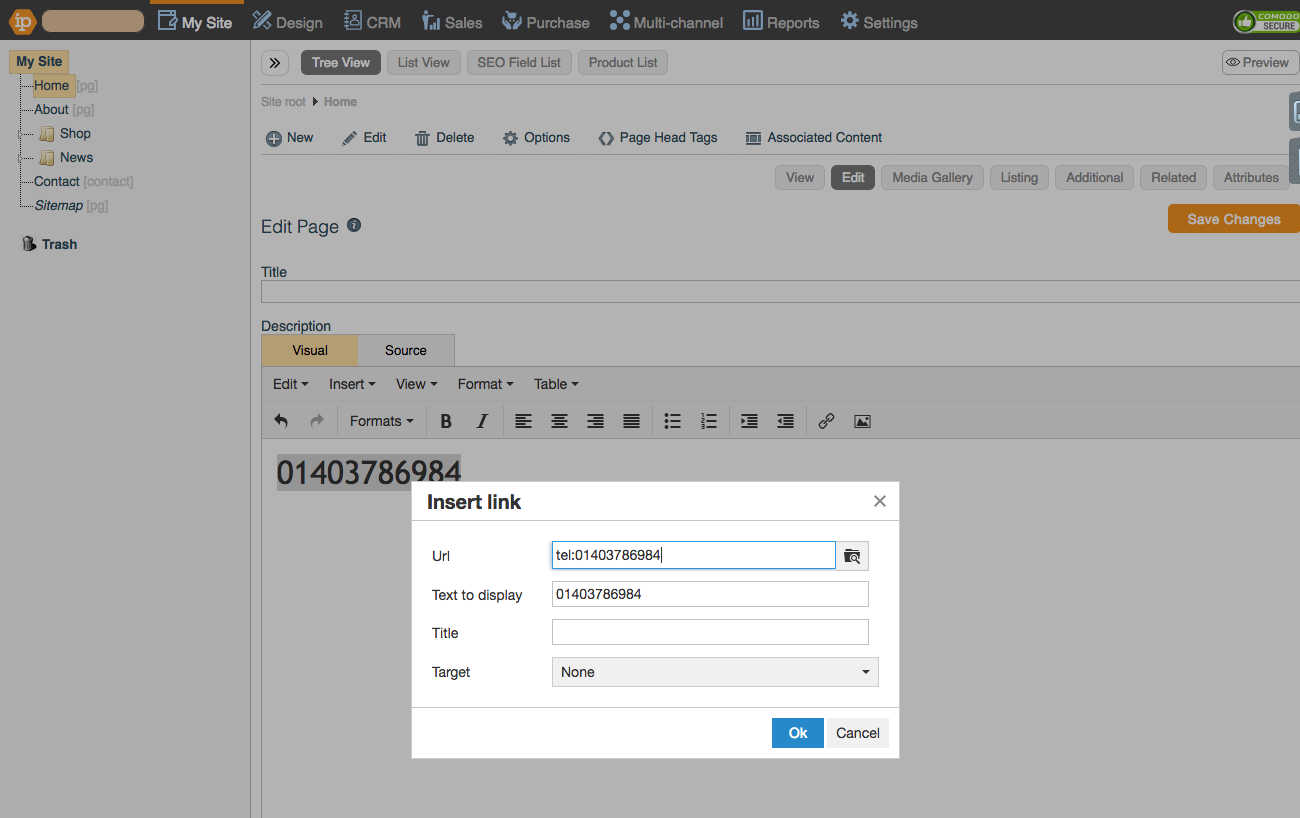 Click OK and Save Changes and your phone number will be clickable!