Creating a New Attribute Folder
Attribute folders allow you to create folder views that are based on attribute groups. This is done in a three-stage process of setting up the attributes, followed by setting up the folder view and the URL redirect.
For information on setting up attributes, click here.
After you have set up your attributes, you can set up the folder view.
To do this, go to the front end of your website and find the searchable filters you would like to redirect the folder to. (This can be done by selecting an option on your attribute filter)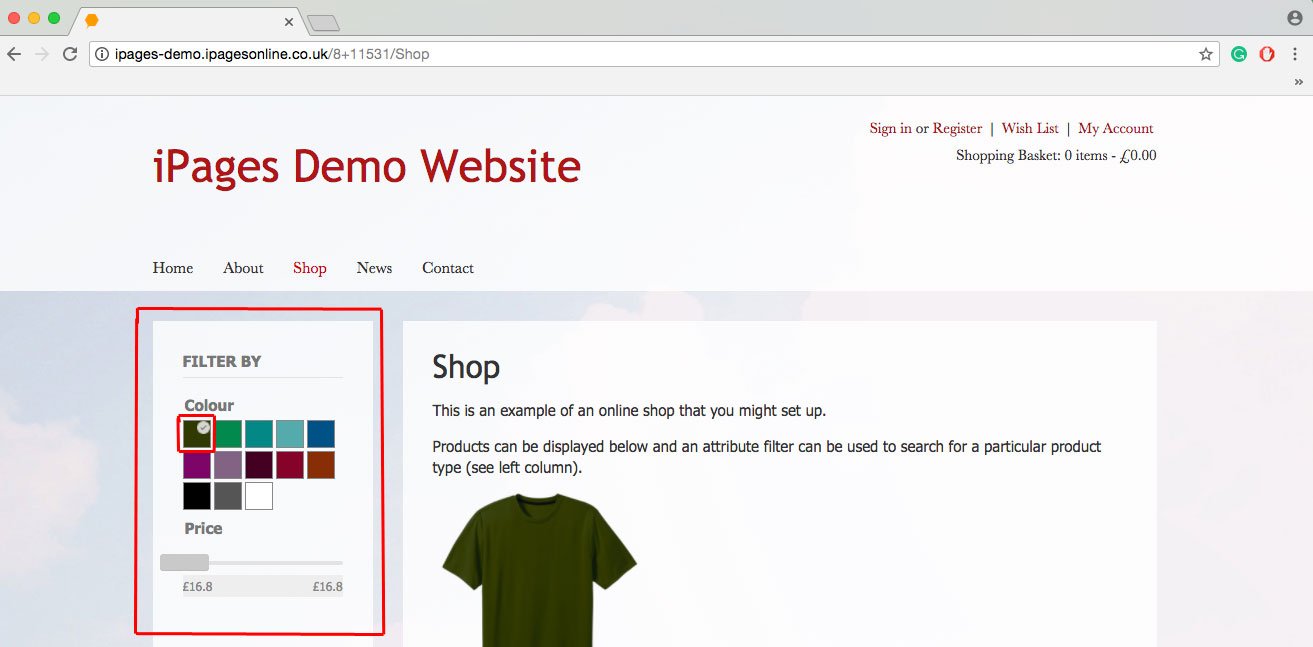 Copy the numbers near the end of the URL, between the slashes.

On the back end of your website Go to My Site > Pages

Find the folder you would like to add your attribute folder view to then click 'Edit' and amend the folder view to show :

Select The Filter that you've already set up from the Show Filter drop-down. (For more information on Search Filter Sets click here)

Paste the numbers into the Redirect here from URL text box under the Attribute Search Filter heading.

Save Changes.