Edit or Delete a Folder
When editing a folder, you might decide to add new information or change the existing content to your liking. You may also decide to change the view of the content inside your folders.
Editing a Folder
From your KhooSeller Dashboard, go to My Site > Pages.

Select the desired Folder under Tree View and click "Edit" on the page menu.

Make the required changes and click "Save Changes".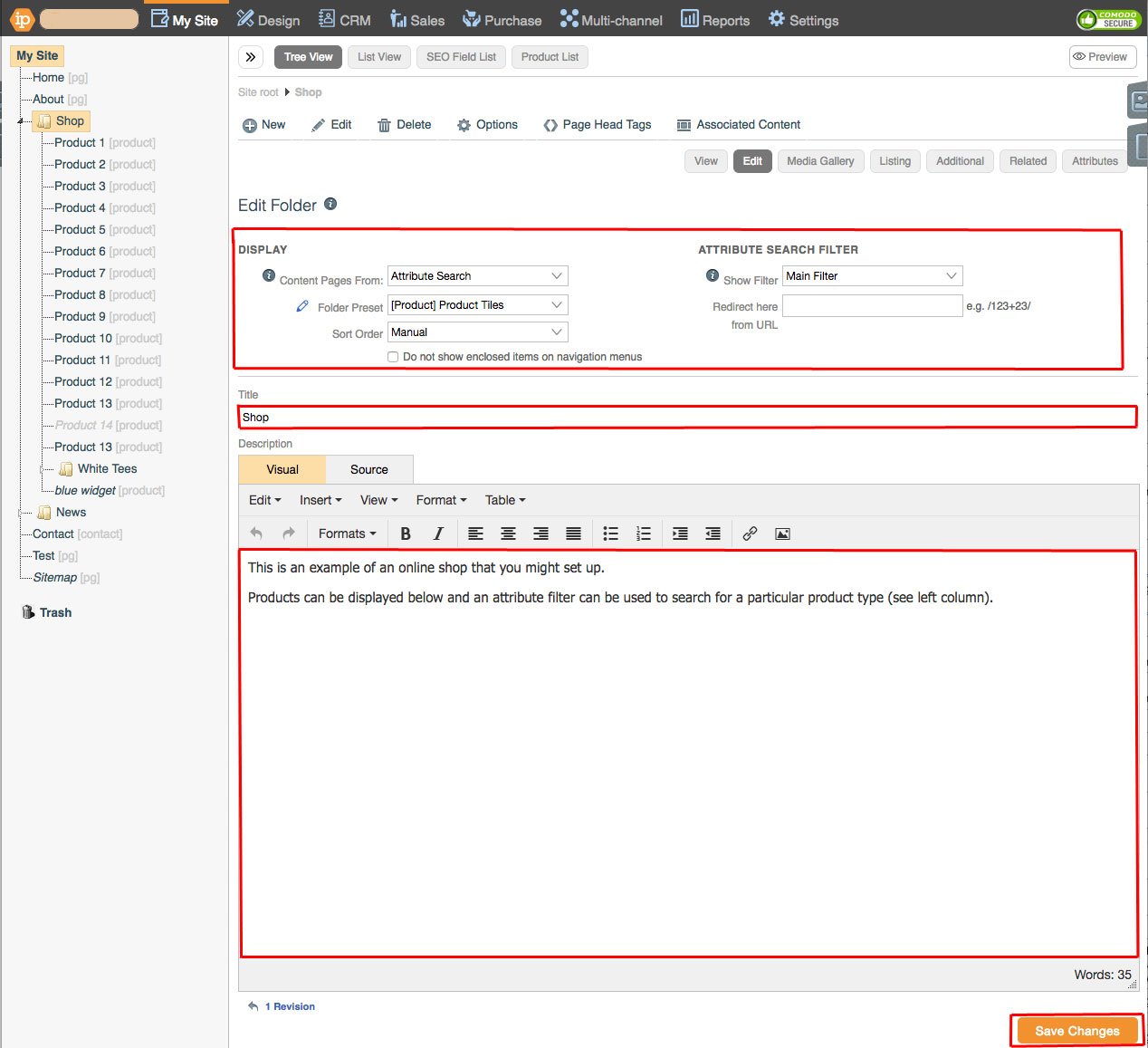 The view of your Folder should reflect the changes you just made.
Deleting a Folder
Right Click the Folder under Tree view and click "Delete" on the page menu.

A confirmation will appear, go ahead and click "Ok".

Deleting Multiple Folders
You may want to delete multiple folders by switching from "Tree View" to "List View". You can find out more about List View here.