Access Control
Access Control on the Front End of your website
After you set up Access Control on a part of your website, and a user without permission tries to view the page, they will see a log-in screen similar to this.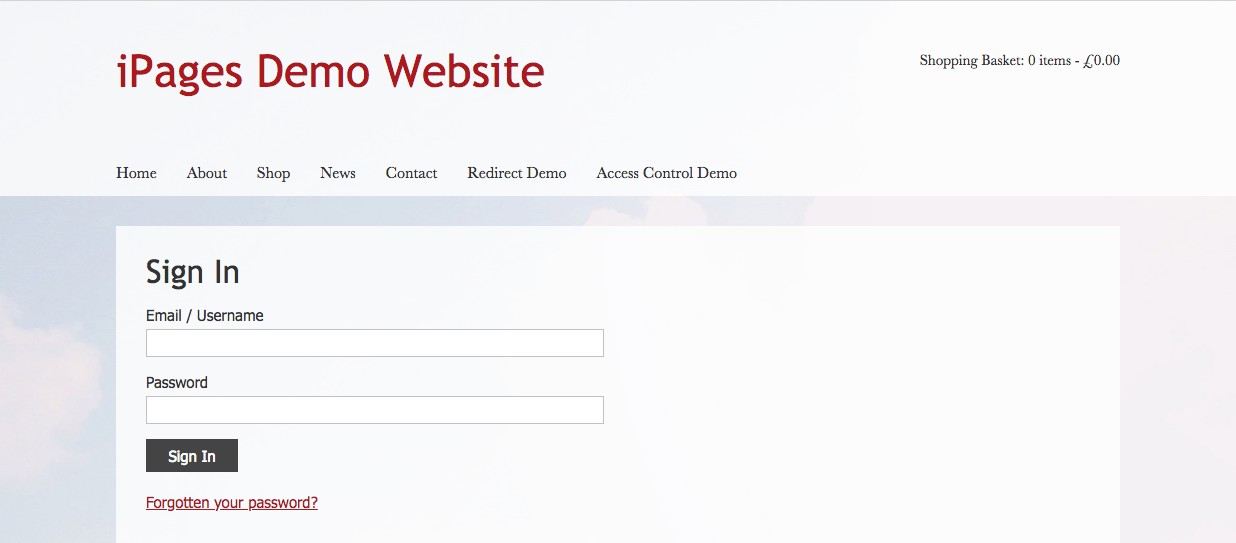 After logging in, if the user has permission to see the page, It will reload and then the content will be visible. If the user doesn't have permission, they will be unable to see the content.
Enable and Disable User Registration
Access control allows you to set parts of your website to only be accessible to specific groups of people. To set up access control on your KhooSeller website, first, go to My Site > Users.

Click User Registration.

On this view, you can set if you want your website uses to be able to sign up to your website or not. By clicking the Enable User Registration checkbox, you can toggle this function on/off.

Set Up Access Control
Go to My Site > Users.
Click Groups.

Click +Add.

Give the Group a Title and then Click OK.

Click Browse.

Click +New.

Fill in the New Site User Pop-up and make sure to Tick the Checkbox to add the user to your new group. Click OK.

Go to My Site > Pages.

Right-click on the Page that you want to add access control to, then click Info

Under the visibility heading click only users in group... and select the group from the drop-down.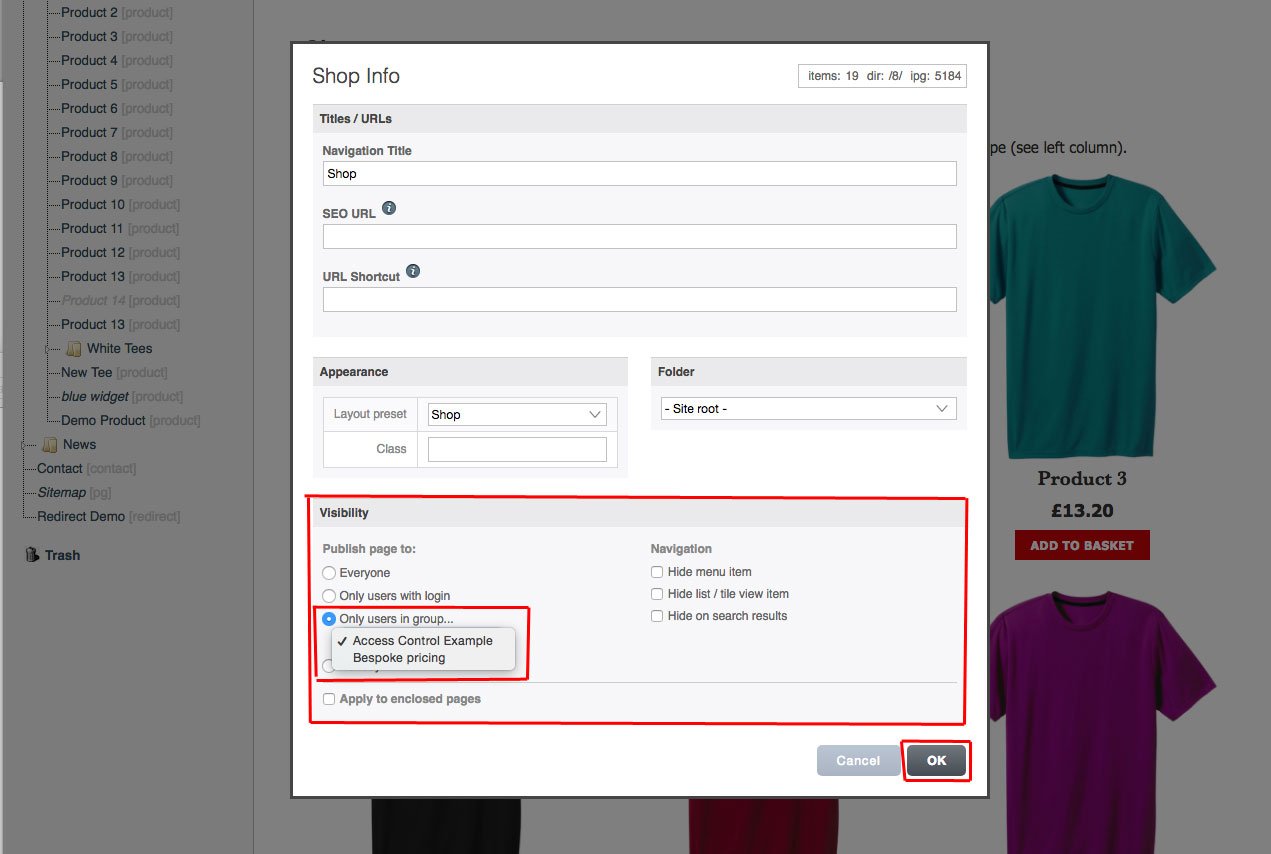 Click OK.