Entry Popups
Pop-ups
Entry pop-ups are messages that appear when you first arrive on a website before making the content is available. Over the last few years, these pop-ups have become a very popular marketing tool used by many huge retailers and information websites. There are three ways to use Entry Pop-ups with KhooSeller, information pop-up, Contact pop-up and Sign up for voucher pop-up.
Information Pop-ups
information pop-ups include a block of text. They're especially useful for sharing a message with all of your customers, for example, a small business owner away on holiday may use an information pop-up notifying their customers that they may be a delay on their orders.
To use an information pop-up on KhooSeller go to My Site > Pages > Tree View

Click on Default Associated Content

Click edit on the Header

Click Source
Add this section of code to your source;

Click OK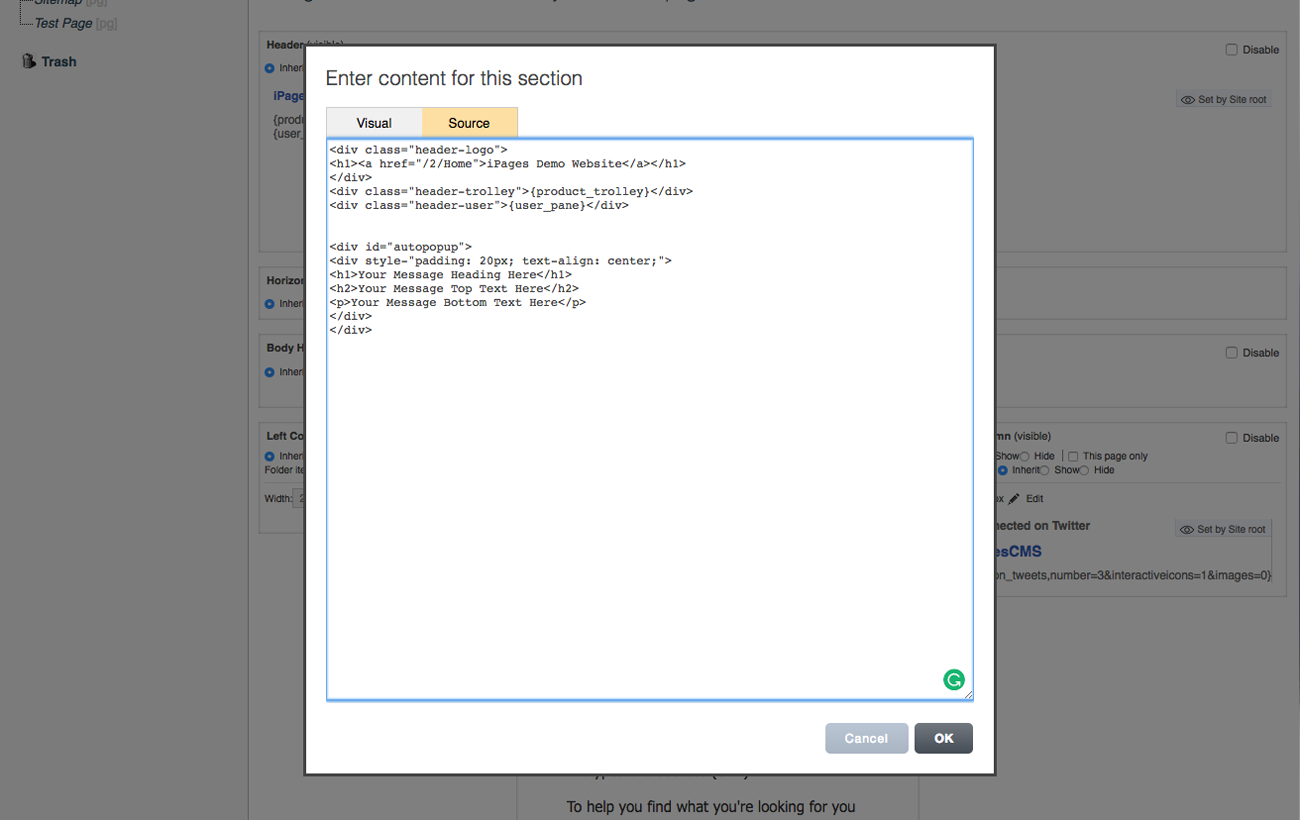 Persistent Pop-Ups
When you add a pop-up to your website, you may notice that it is popping up too often, or not often enough. This can be changed in the first line of the Information Pop-up HTML with "persistent=X".
You can change persistent to;
persistent=always. This makes it so that the pop-up will appear every time a page is loaded on your website.
persistent=1. This makes it so that the pop-up will appear once when a user goes to your website.