Customers with Multiple Accounts
Sometimes, customers will have multiple accounts because they have gone through the payment system both while logged in and through the guest checkout. To tidy up your customer list, you can merge your duplicate customers.
To do this, first, go to Sales > Customers.

Use the search bar to search for the customer with multiple accounts.

Check the boxes for all the duplicate customers.

Highlight the main customer contact by clicking on the customer's name.
Select Merge from the With Selection drop-down.

Make sure that the information is okay and then click OK.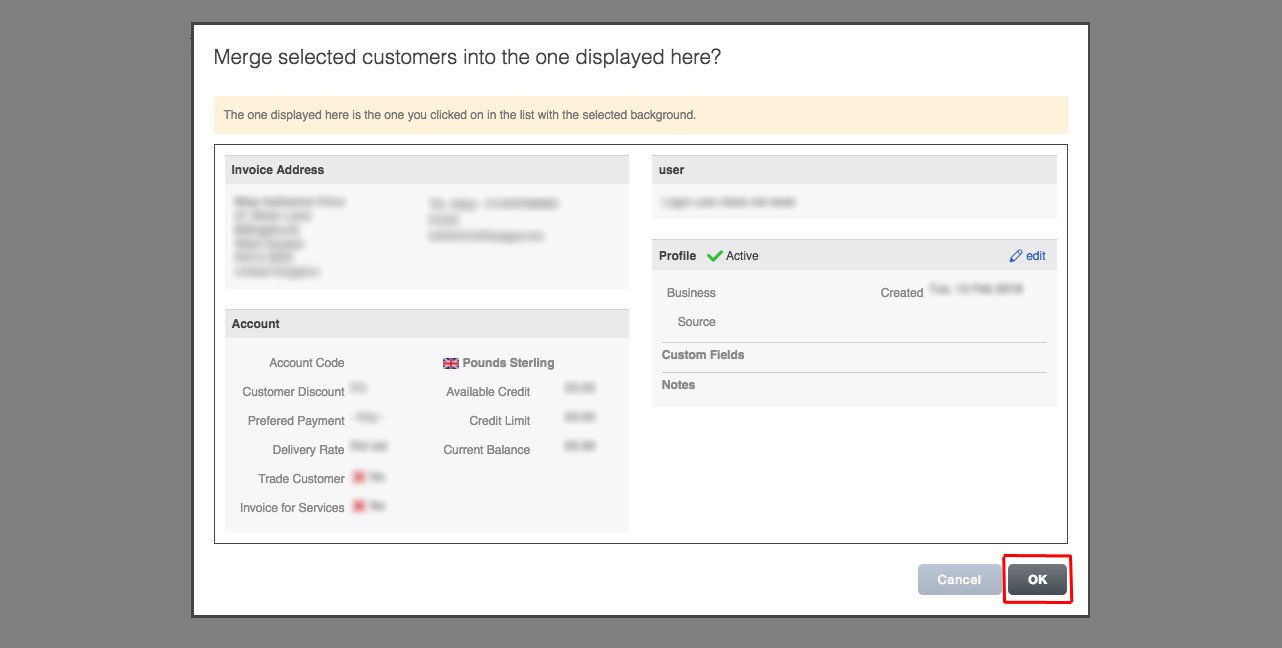 Please note that these changes will be final and you will not be able to undo them. Please double check before merging customers.