Styling Related Items
Related items are styled through folder presets. The options for styling them include as either tiles, or tiles on a scrollable carousel (both are responsive).
You can set up a folder preset, or use an existing one by going to My Site > Presets > Folder.

You can click the Add button to create a new preset.

Fill out the styling and then click OK.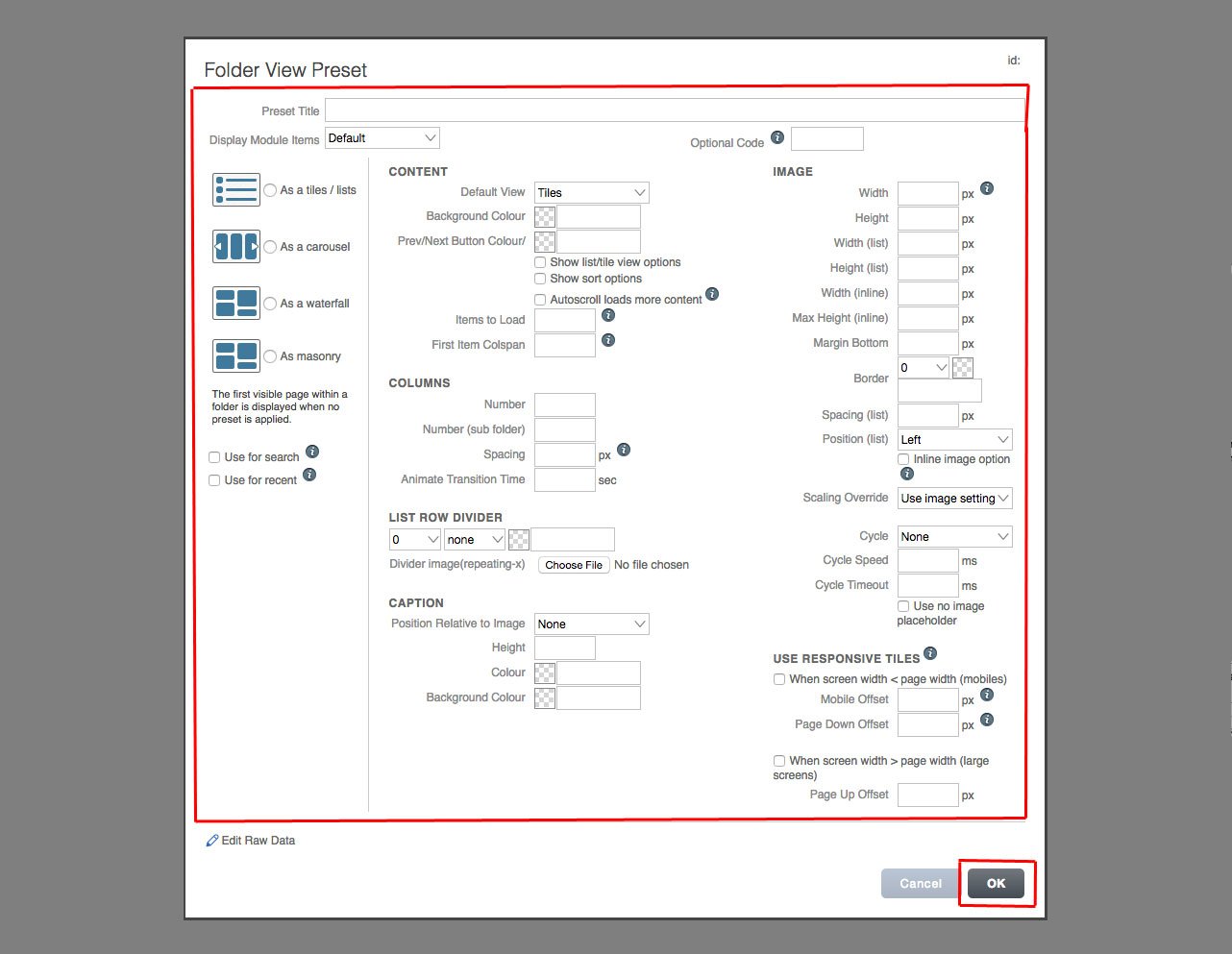 Further styling can be done through CSS on the folder preset in the stylesheets box.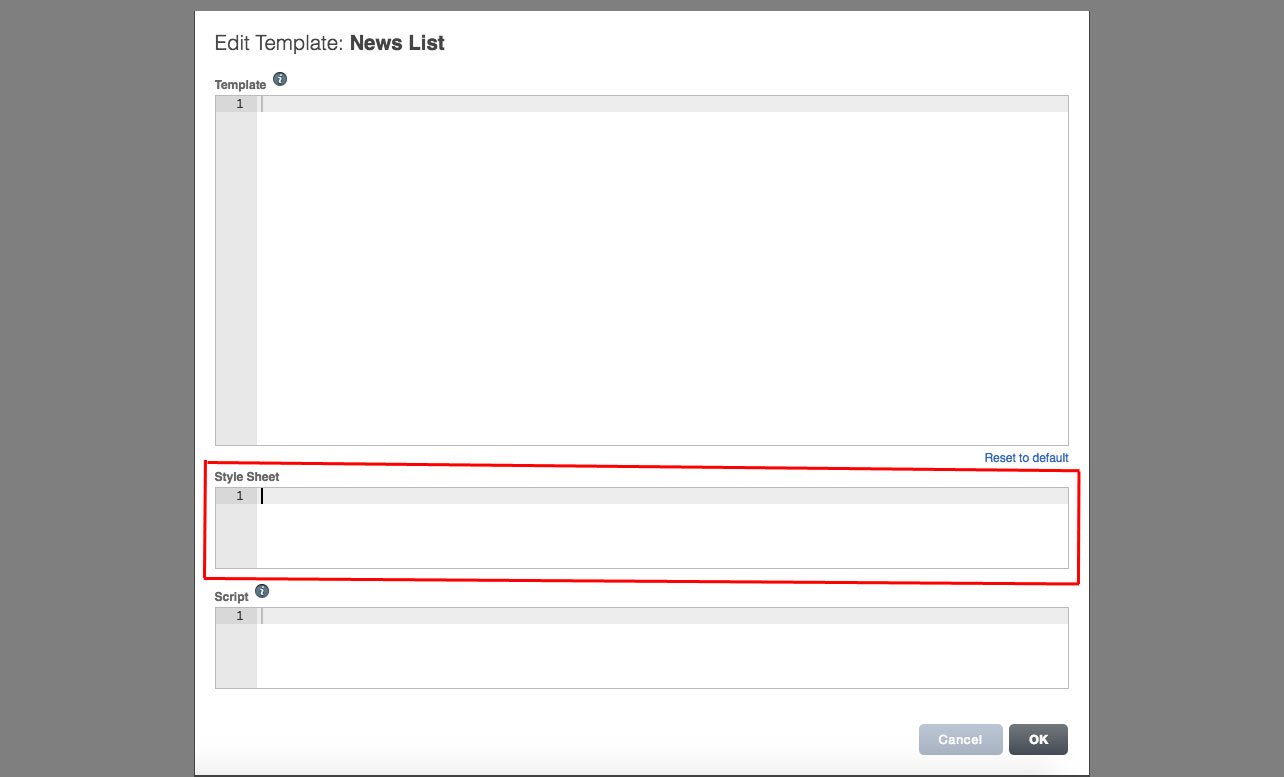 Be aware that if you want to make lots of styling adjustments, it is better to not to use an existing folder preset that is used by folders in the site already, as they will be affected by this styling as well.
You can copy the styling from one folder preset for speed into a new preset using the "Edit Raw Data" feature. This raw data can be found in the lower left corner of the folder preset editor.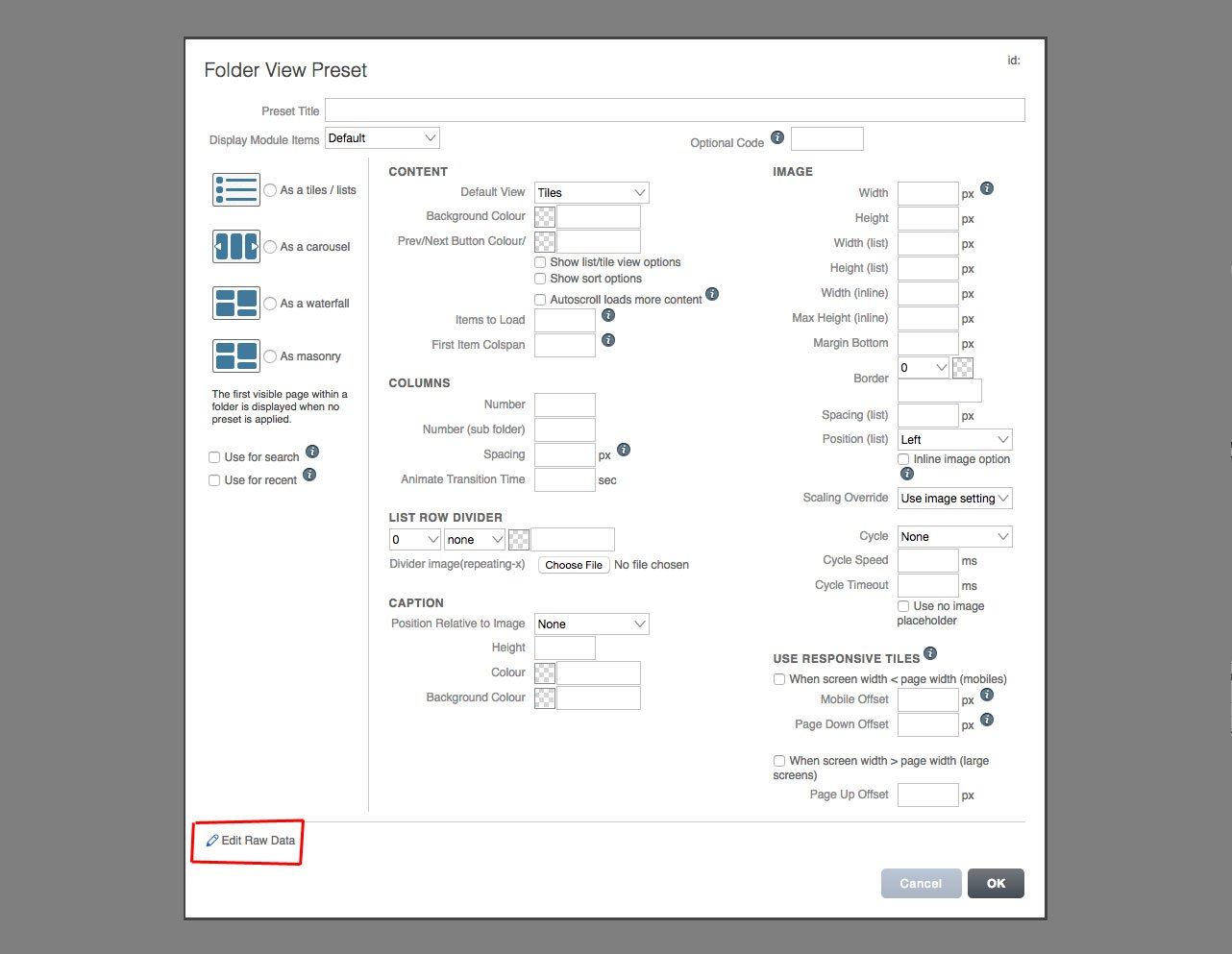 Finally, make sure this folder preset is being brought into the layout preset the page displaying related items uses.
This can be done by going to My Site > Presets > Layout.

Click on the Pencil Icon for the preset you want to add the related item to.

Within the section "Uses Presets" select the desired folder preset from the"Related Items" drop-down.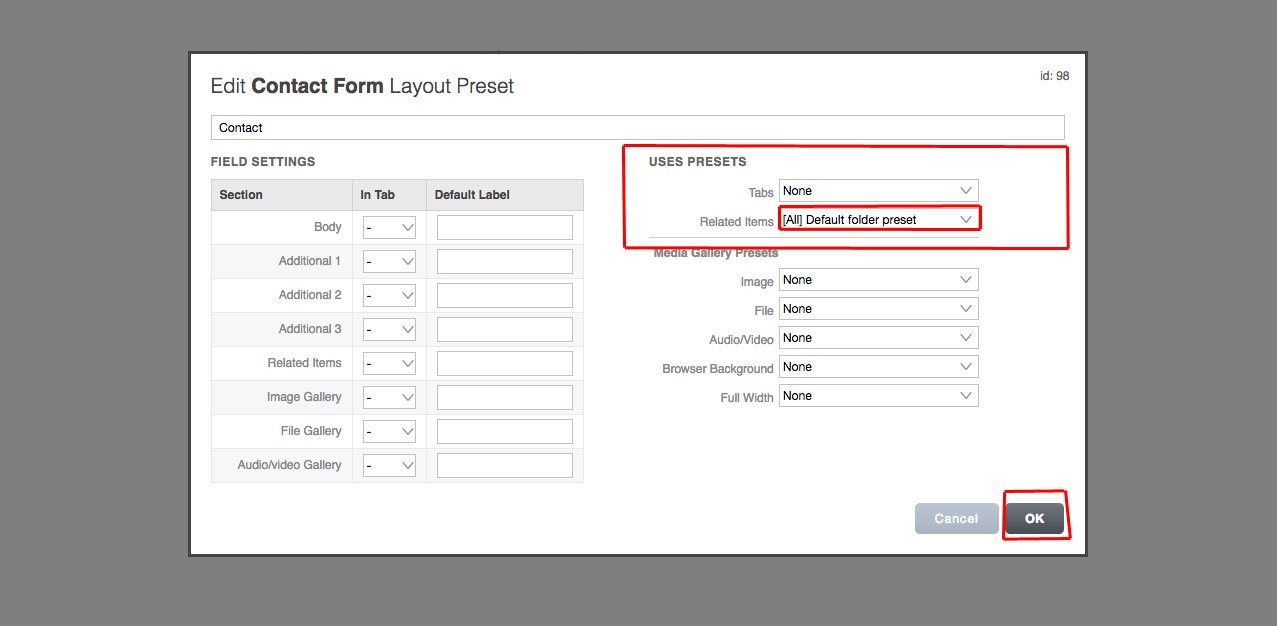 Click OK.