Setting up Abandoned Cart Reminder Emails
How to find your Abandoned Carts
To find the Abandoned Carts on your KhooSeller website, first, go to Reports > Sales Activity.

Click Live Shopping Carts.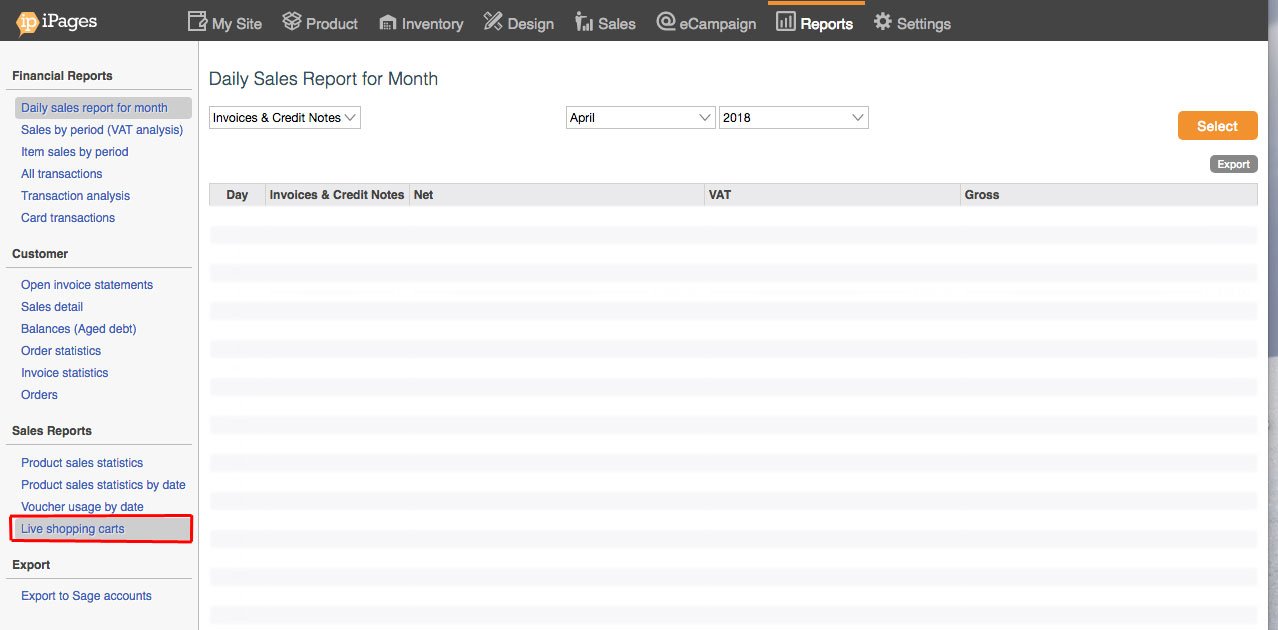 Click on a Cart.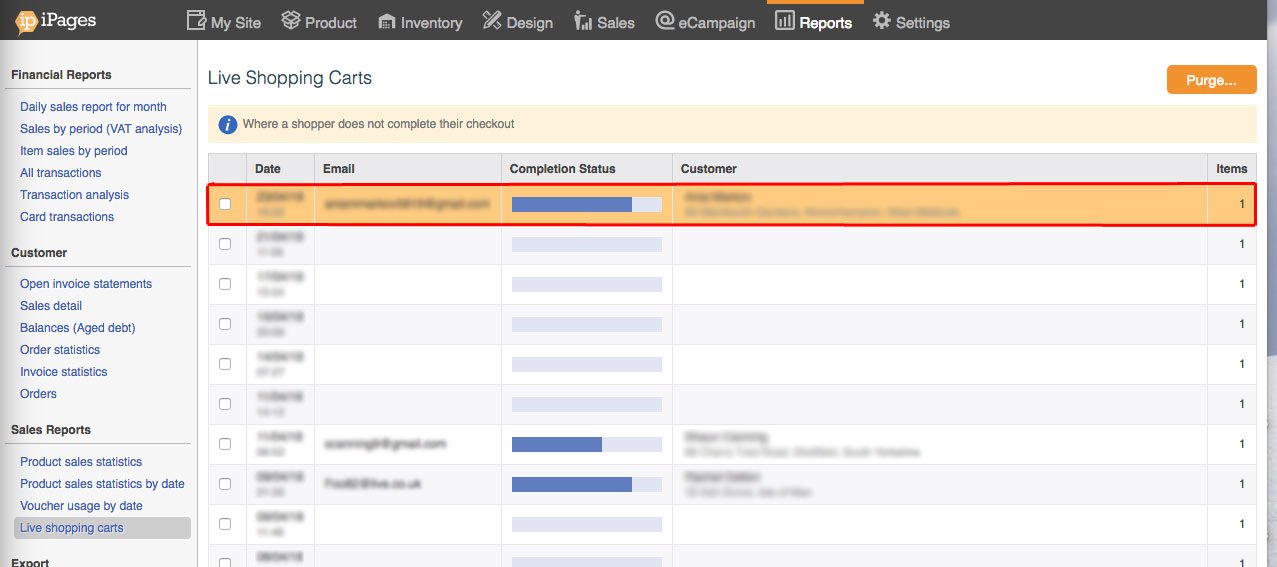 After clicking on the abandoned cart, you can scroll down to see more information about the customer, what they were buying and how far into the checkout they got. You can also finish the order through the checkout by clicking the Checkout this user button, however, you should contact the customer first to make sure that this is something that they want to do.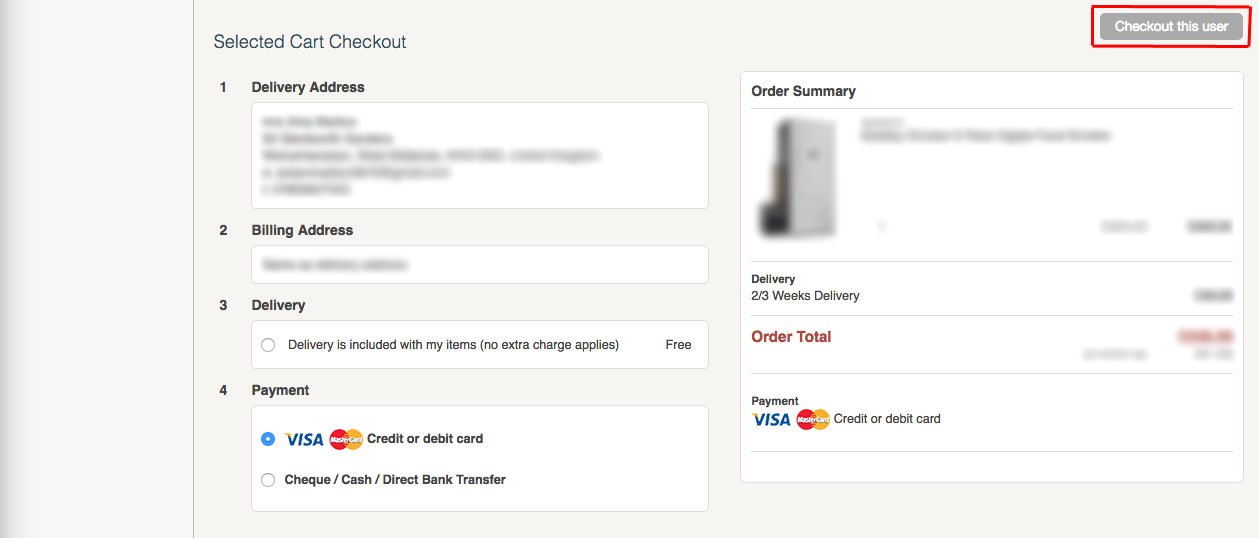 What are Abandoned Carts?
Abandoned Carts are when your browsers place items in their basket but do not complete the checkout process and place an order
If the user gets as far as entering their email address, either through logging in or registering, you will be able to send them an abandoned cart reminder.
How can you set up an Abandoned Cart Reminder Email?
To set up an email reminder to users who abandon their cart, you will need to follow four steps; Setup an Abandoned Cart mailing list, Design an Abandoned cart email, Setup an Abandoned Cart Automated Workflow and then simply email your Abandoned carts periodically.
Setup an Abandoned Cart Mailing List
Log into your KhooSeller website. Under CRM, click eCampaigns.

Under eCampaigns, Click Mailing List and 'New Mailing List'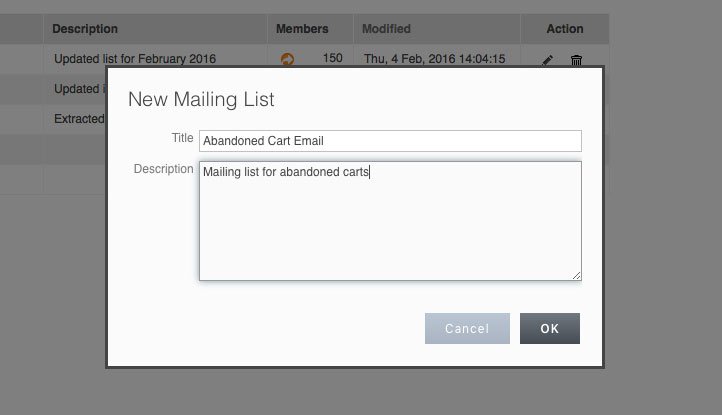 Enter the details of your Abandoned Cart mailing list.
Design an Abandoned Cart Email
Once your mailing list is setup, you will need to design an abandoned cart email.
Under CRM > eCampaigns, click 'New' and enter the details of your new Abandoned Cart email: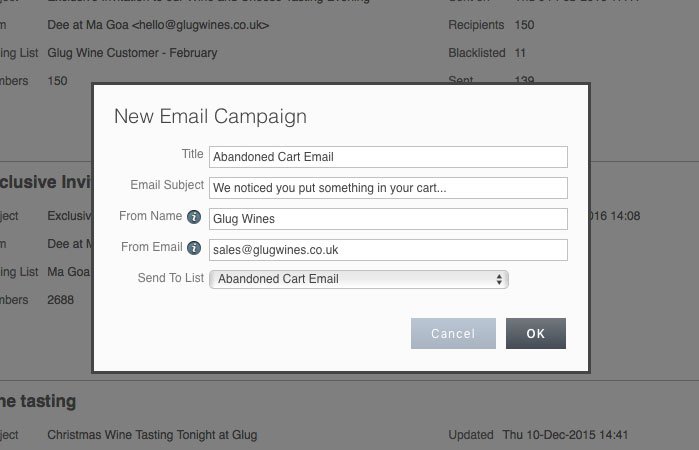 Once you have created your email, you can design the template and style your email accordingly: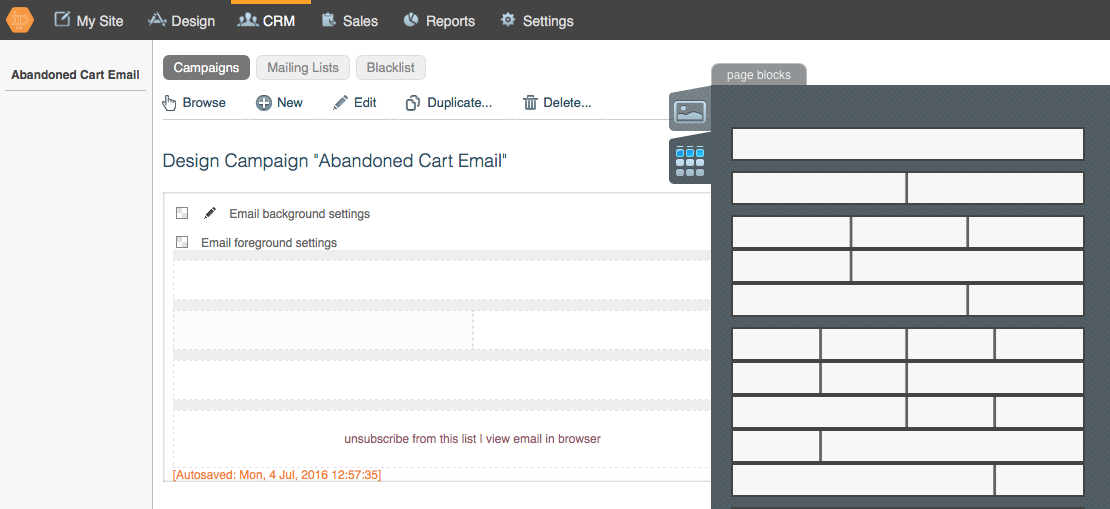 Should you wish to have support in branding your email, do not hesitate to get in touch.
Setup an Abandoned Cart Automated Workflow
Once you have built your mailing list and your email, you are ready to set up your automated workflow.
Under Settings > Automated Workflows you will find all the active workflows on your website.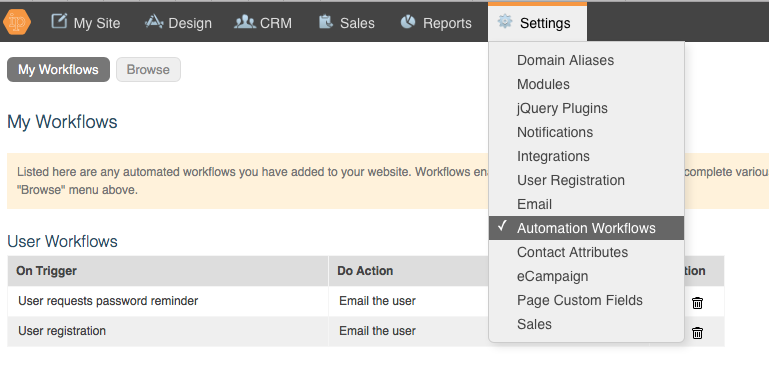 Click Browse and then find the Abandoned cart email under the Product workflow section: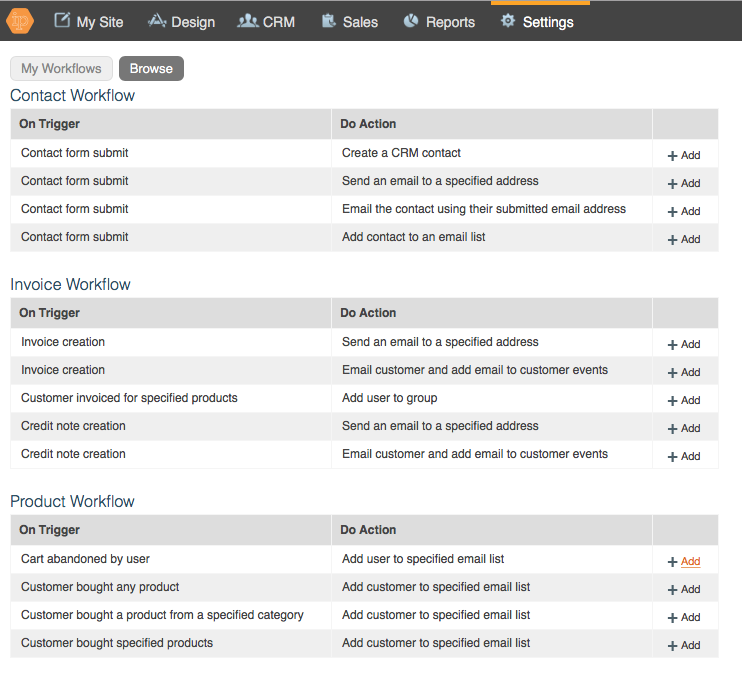 Click Add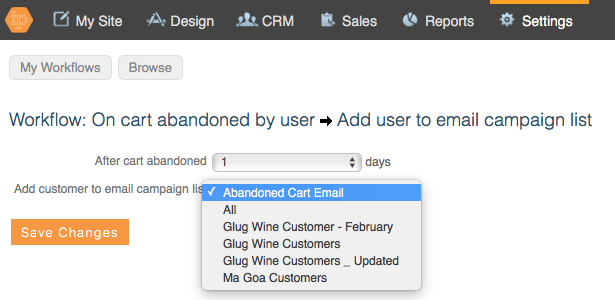 Select the email you have just setup and choose the number of days following an abandoned cart that you will email a customer. Click 'Save Changes'
Your Abandoned cart email will now appear in your list of active workflows under 'Product Workflows'

You have now setup your abandoned cart workflow.