Redirect
Introduction
A redirect is a really simple way of redirecting your users to another part of your website or even to an external website.
Creating a Redirect
First, go to My Site > Pages.

Then click on New > Redirect.

Give your redirect a title.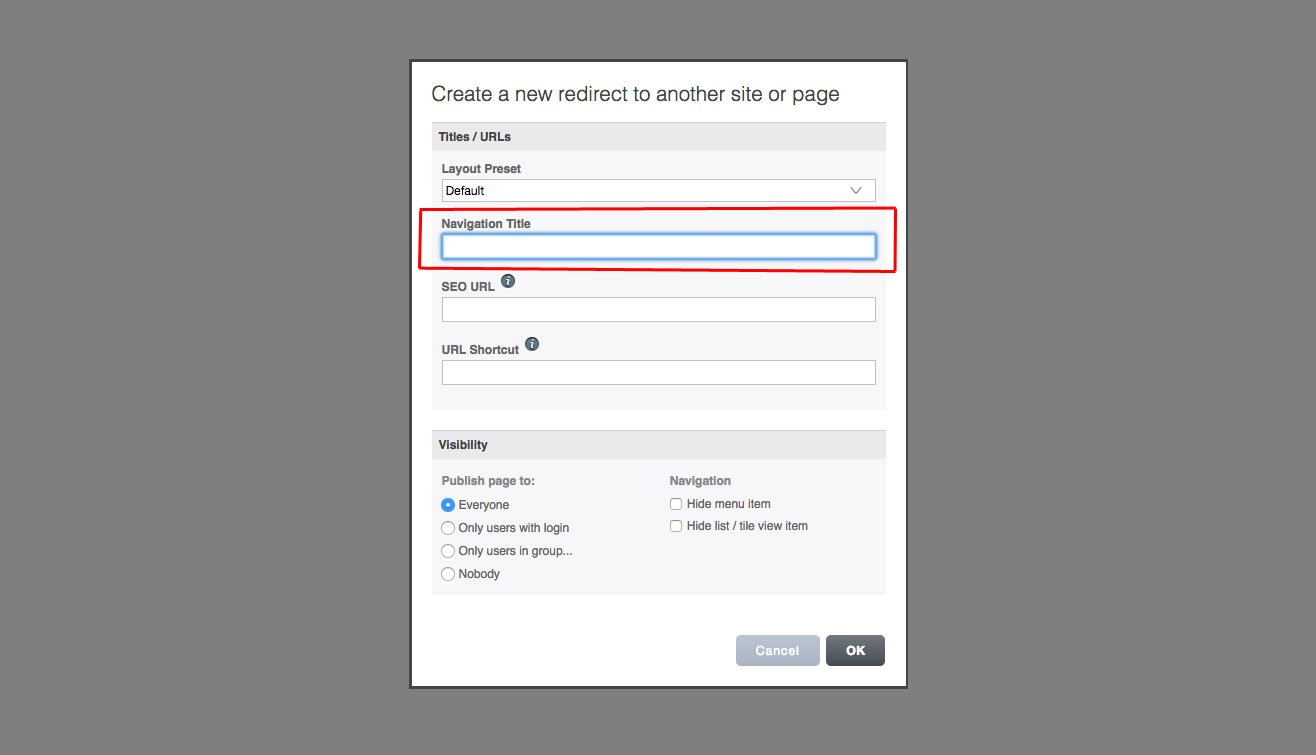 Click OK.
This takes you to the following screen where you insert the URL you want to redirect to.

If you are linking to an external website, you will use a url which starts with http:// or https:// such as http://www.example.com. If you're linking to a page within your website, you can just click the 'browse' button to the right of the input field and choose the page or folder you want to link to.
A link should now appear on your navigation which will redirect users to the given page.
Edit a Redirect
From your KhooSeller Dashboard, go to My Site > Pages.

Select the desired redirect under Tree View and click "Edit" on the page menu.

Make the required changes and click "Save Changes".

The view of your redirect should reflect the changes you just made.
Deleting a Redirect
Go to My Site > Pages.

Right-click the redirect under Tree view and click Delete r click Delete on the page menu.

A confirmation will appear, go ahead and click "Ok".

Deleting Multiple Redirects
You may want to delete multiple redirects by switching from "Tree View" to "List View".
Listing
Please note that Redirects will not show without a List Image, List Title and List Description. Please see the Listing support page here.