Enabling Under Construction Mode
Enabling Under Construction Mode
To put your go to My Site > Site Settings > Under Construction.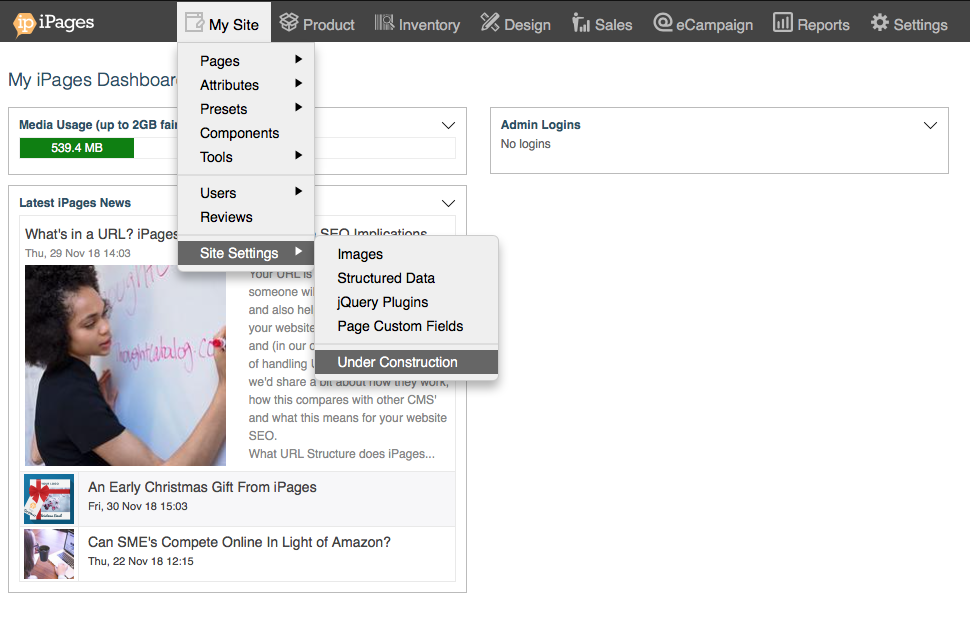 Add the page information and choose your colours.



Use the Preview on the right hand side to view your page and then check the box 'display site is under construction'.
Be sure to ensure your default domain is not set. This can be found under Settings.