Setting up Mailing Lists
What is a mailing list?
A mailing list is the collection of names and email addresses of your customers. It forms the basis of your email campaign. Without mailing lists, you wouldn't have anywhere to send your eCampaigns.
Setting up your mailing list via CSV
Go to eCampaign > Mailing List.

Click New Mailing List

When the dialogue appears, Give your mailing list a title and description.

Click OK.
Click Import on the left navigation.

You'll need to read and accept our terms of email campaigns.


Prepare your data for import. To make sure that it's formatted correctly, download our template here.
This is how the template looks when you first open it.

The template will show the 4 columns which are accepted by the KhooSeller import: email, forename, surname & organisation.
Add your mailing list contacts to the template and save it with a new name. Make sure that you're saving it as a .CSV file.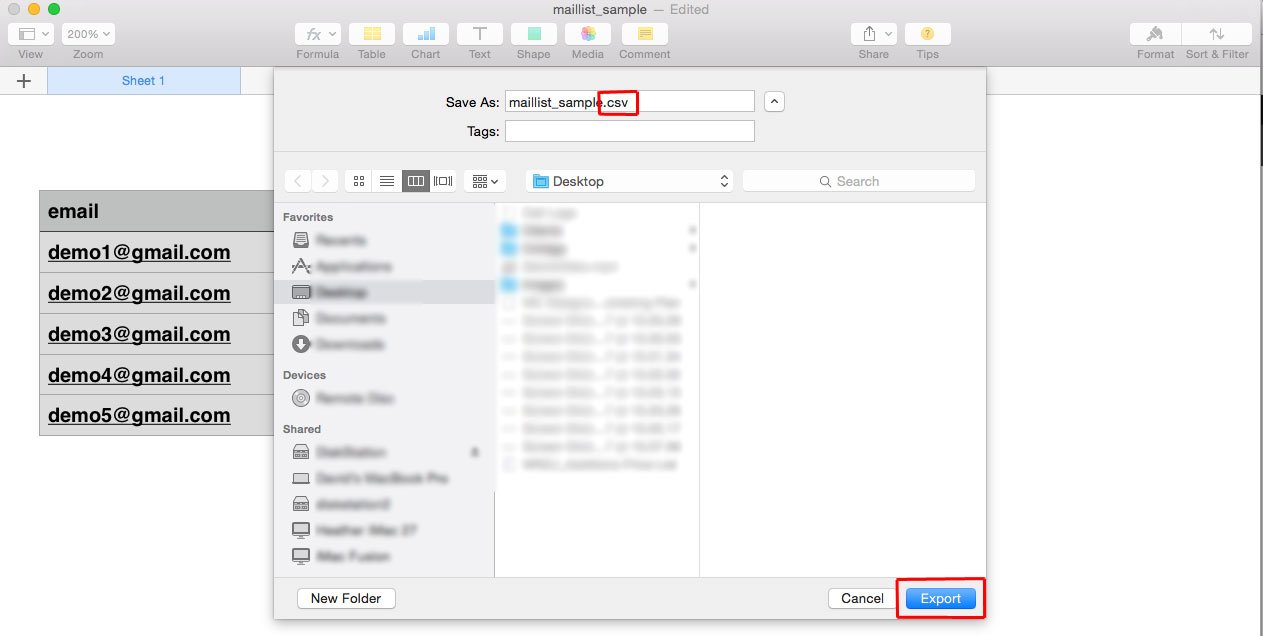 Click continue.

When you're happy that your mailing list .CSV file, upload it by clicking choose file, finding it on your computer and clicking open.


Click continue.

You'll be shown a preview which you must check. When you're happy everything's fine, click Continue.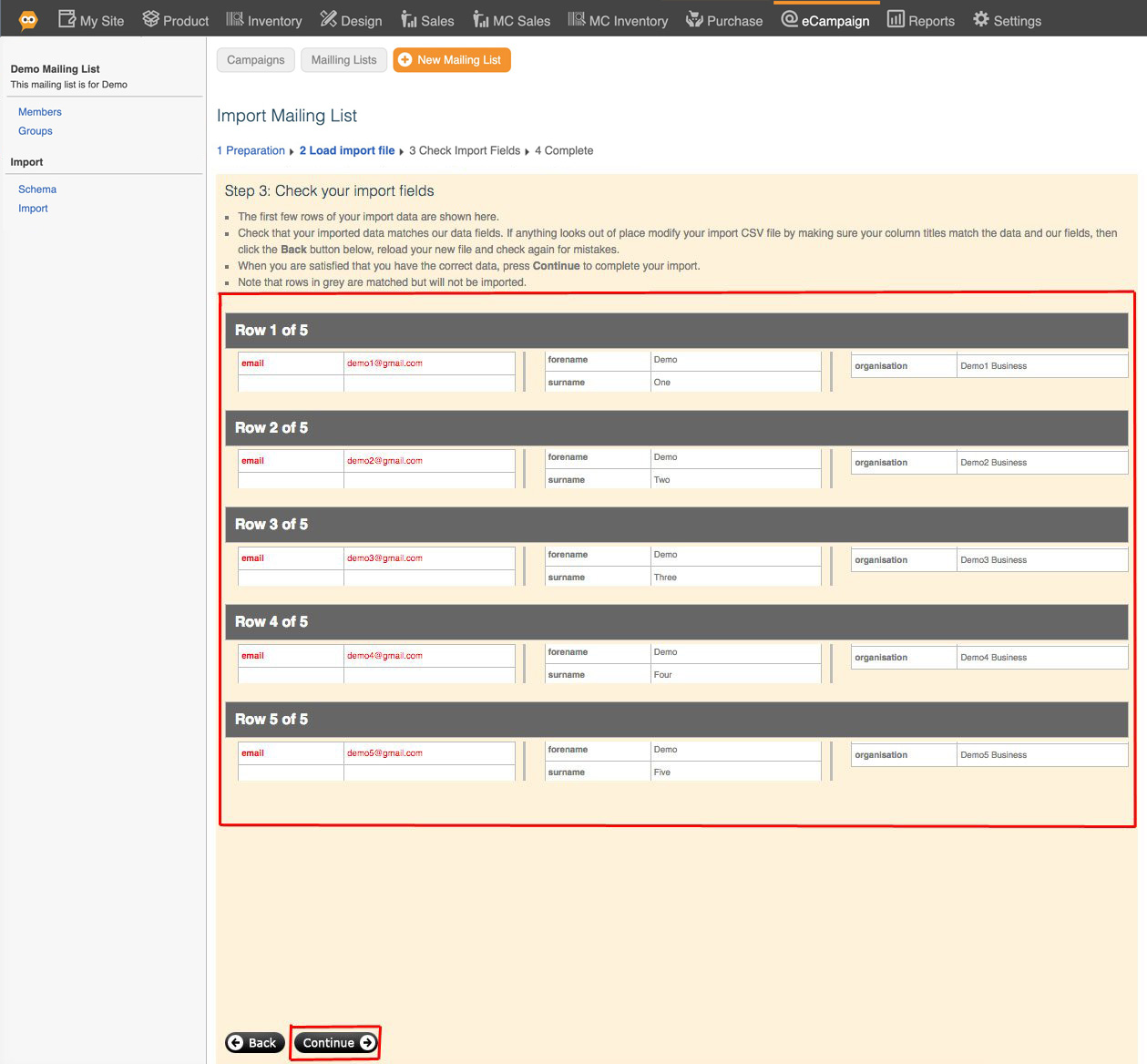 You will then see the following completion screen.

Click Members on the left-hand navigation. You will be able to see your imported contacts have been placed on the list.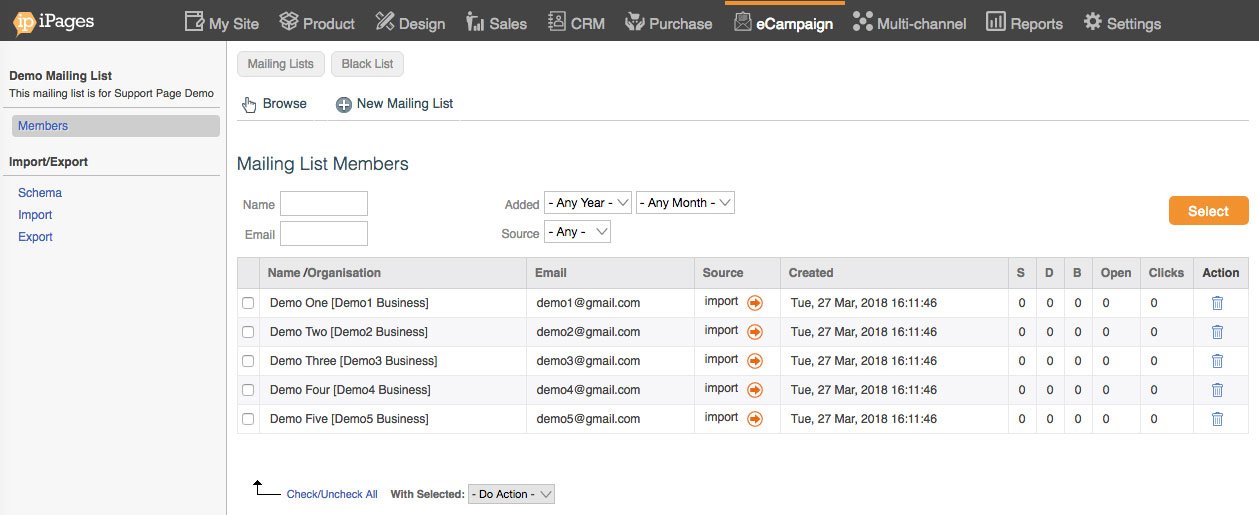 Setting up your mailing list via CRM
Go to CRM > Contacts.

Click Check/Uncheck All using the drop-down at the bottom of the Contacts list or click the checkbox for the specific contacts.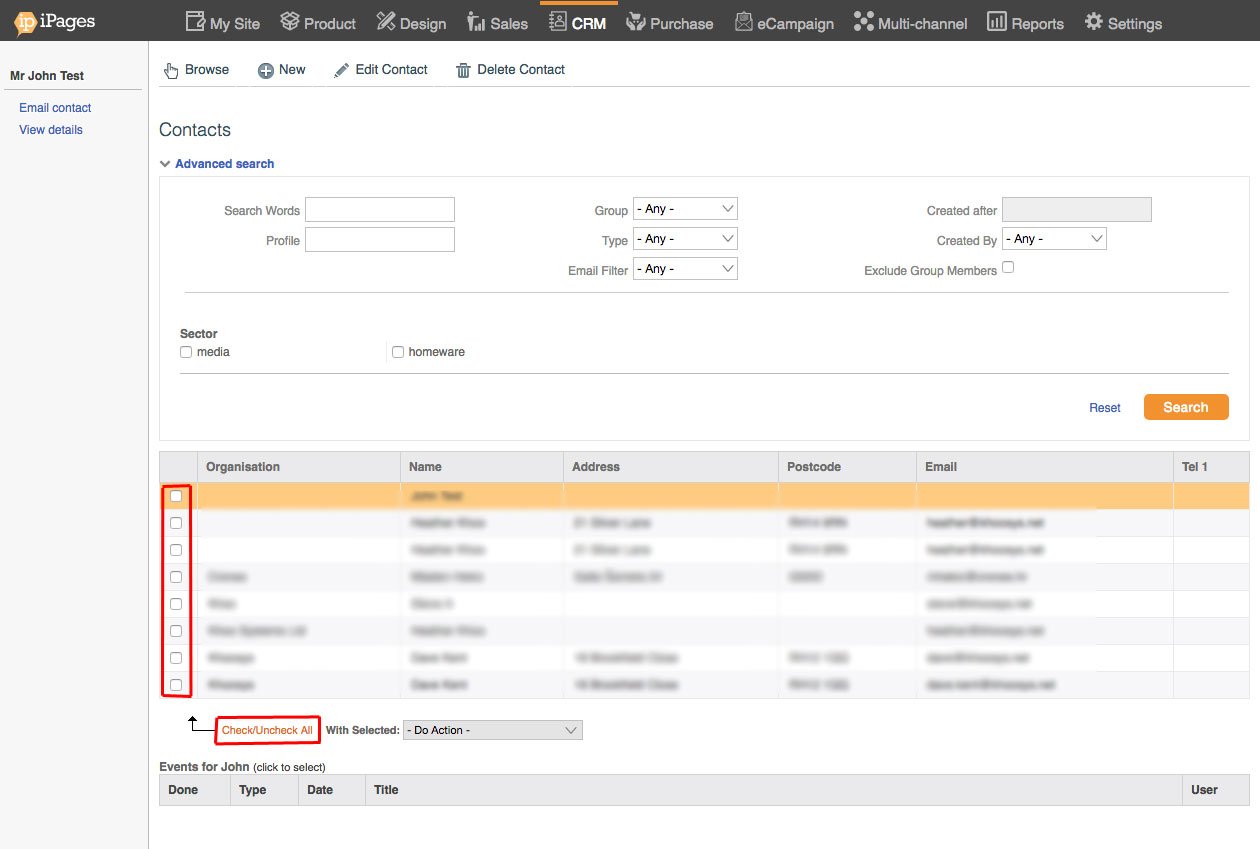 Select 'Add to eCampaign mailing list' from the Dropdown list labelled 'With Selected'.

Choose the appropriate mailing list from the Existing Mail List Dropdown.

Click OK.
Or add them to a new mailing list by adding a new Title and Description.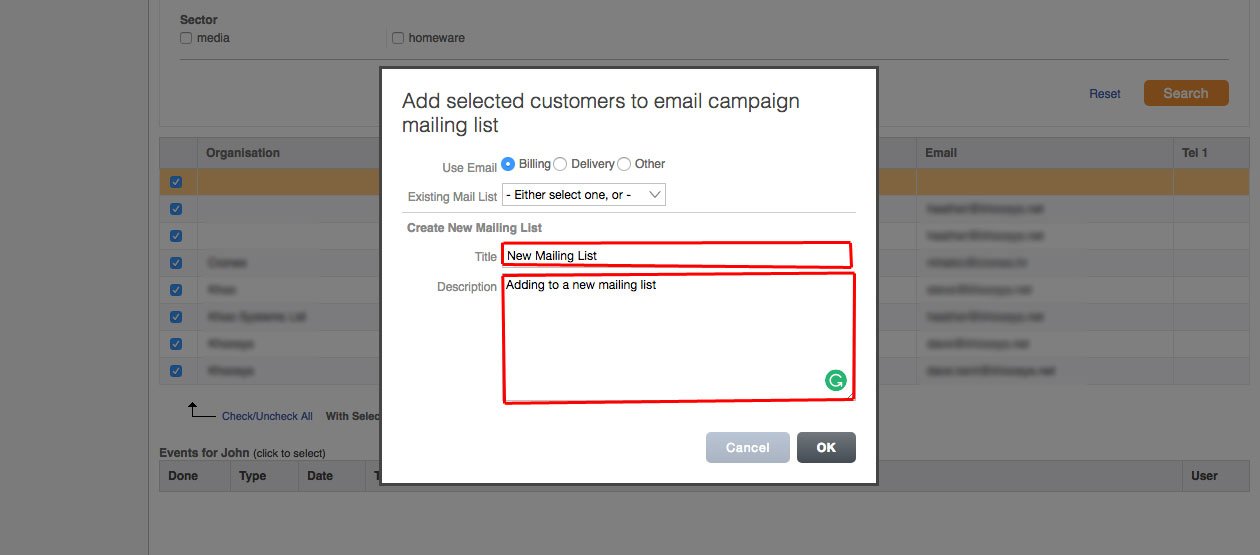 Click OK.