Integrating an Existing Xero Account
On this page:
Overview
Enable the Integration
Setting up your Xero Integration - additional map for existing customers
Exporting to Xero - check your date periods
Overview
Integrating your iPages website with your existing Xero account is slightly different to setting up both in parallel. If you're already using Xero then you'll have customers and invoices in Xero, as well as in iPages. You therefore need to be a little more diligent in your setup to ensure that you do not create duplicate invoices or customers in Xero.
Remember, iPages pushes data into Xero, not the other way around, so you'll end up with more data than you need in Xero if you do not control your initial setup.
Enable the integration
Enabling the integration is just the same as if you are starting from scratch in Xero and you can read how to do this in detail here.
You will be able to find the integration under Settings > Integrations. Click the blue button 'Connect to Xero':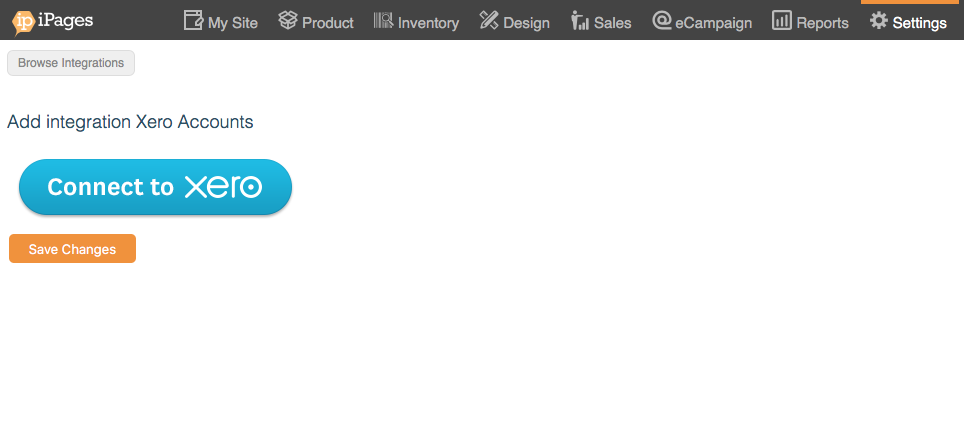 You will be redirected to Xero to login. Once you have connected to Xero and signed in, you will be redirected back to iPages: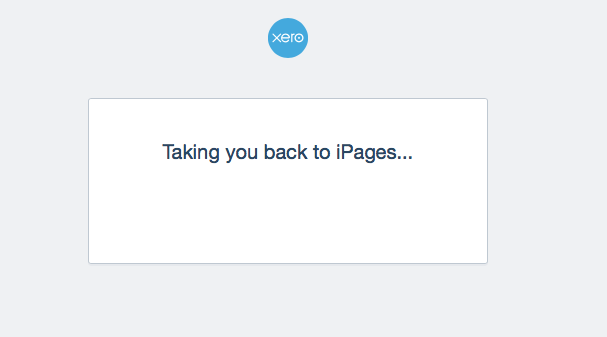 Setting up your Xero integration
Setting up your Xero integration is also the same as if you are starting from scratch, with the addition of needing to map your customers and be aware of changing the date that you run your export from.
1) Mapping your Customers (essential)
As your Xero account will already have customers in (which may or not be in iPages) you will need to map these to your iPages customers. iPages provides a screen which helps you do this by providing a 'best guess' and you are able to accept or reject this.
You can find this under Settings > Data Exchange "Xero Map clients"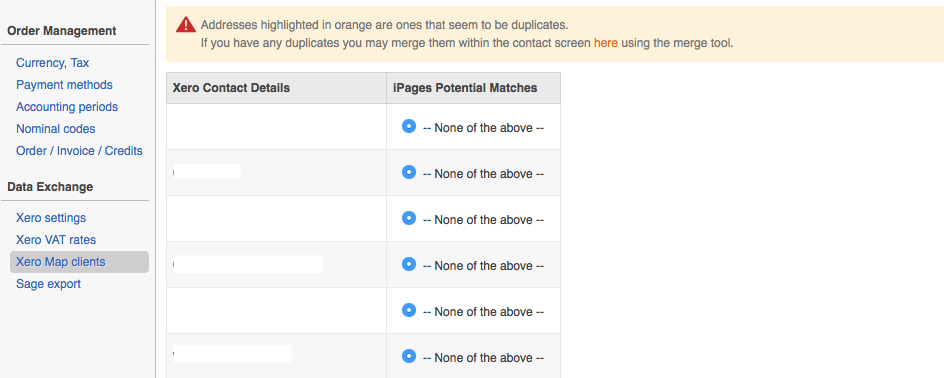 Click Save.
2) Ensure you fill out your other settings
3) Set your Export date (from)
This will be determined by when you go live with the integration - for the majority of customers with an existing Xero account, the from date for the Customer export should be all time (take all customers, ever, and map these in) and the invoice date should be from when you go live with the Xero integration (or you will end up with duplicate invoices in Xero)

Run your export
You can run your export as per the setup instructions with the difference being that you will run your intial import of only 1) Customers (for all time) and then go back to your settings (above) and change the date to today's date and re-run for your invoices.