How to put a Competition Entry Form onto your Website
Adding a competition entry to your website on a page or a blog post.
Go to My Site > Pages.

Create a new blog post by clicking New > News Item or New > Page

Create a new Contact Form.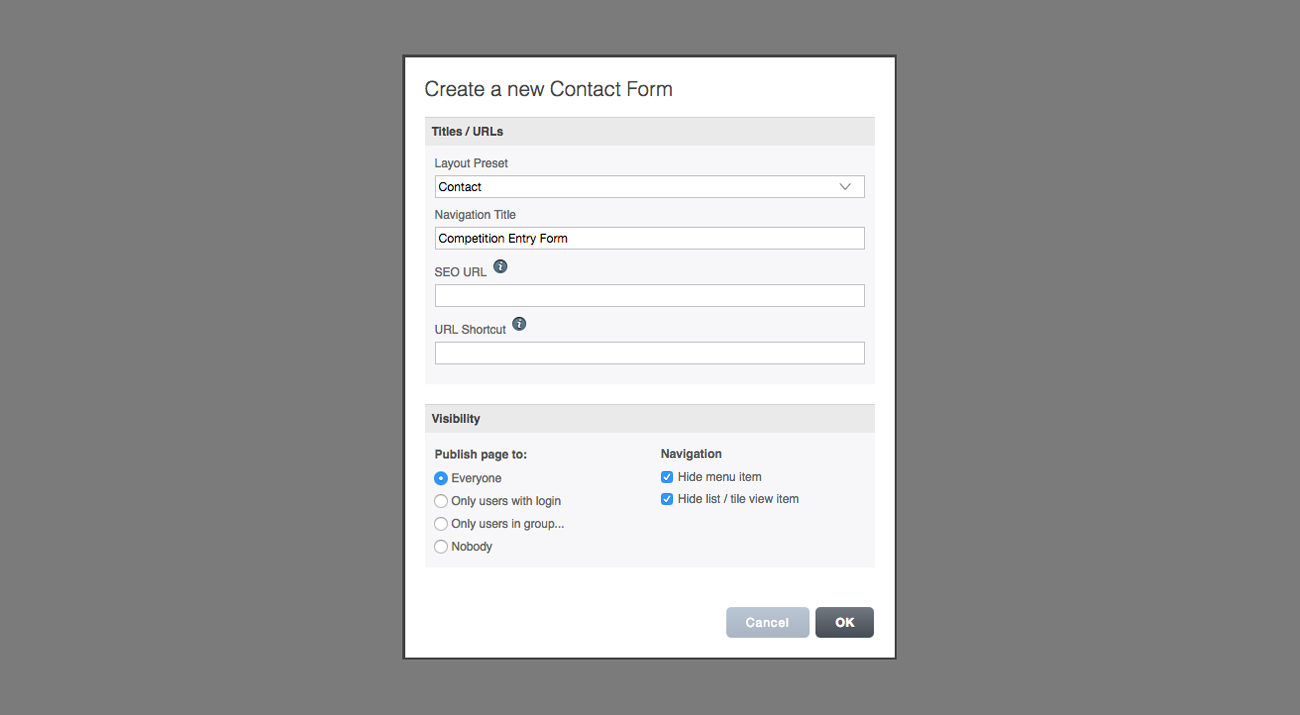 It is important to remember to make the fields required by clicking the checkboxes and to make sure that the name if the fields are filled in correctly so that the contact can be saved.
Remember the number of the form, you can find the number in the URL.

Add the form to the page or blog post by writing a bracket like this;

Replace the number with the number of your form. This will make the contact form to appear in your post.